Hop to It! Discover North Idaho's Brewery Scene

Engrid Barnett
The annual girl's trip was coming up and I was ready for a getaway. After two years of travel restrictions, long-distance schooling and remote work, the chance to buck cabin fever sounded irresistible—and my two friends, Vanessa and Patty, agreed.
Idaho, the number one barley producer in the United States and only second in hops, is a haven for beer snobs and those looking for good beer and good times. With Vanessa and Patty in tow, we headed to Northern Idaho to discover our pitcher-perfect moments.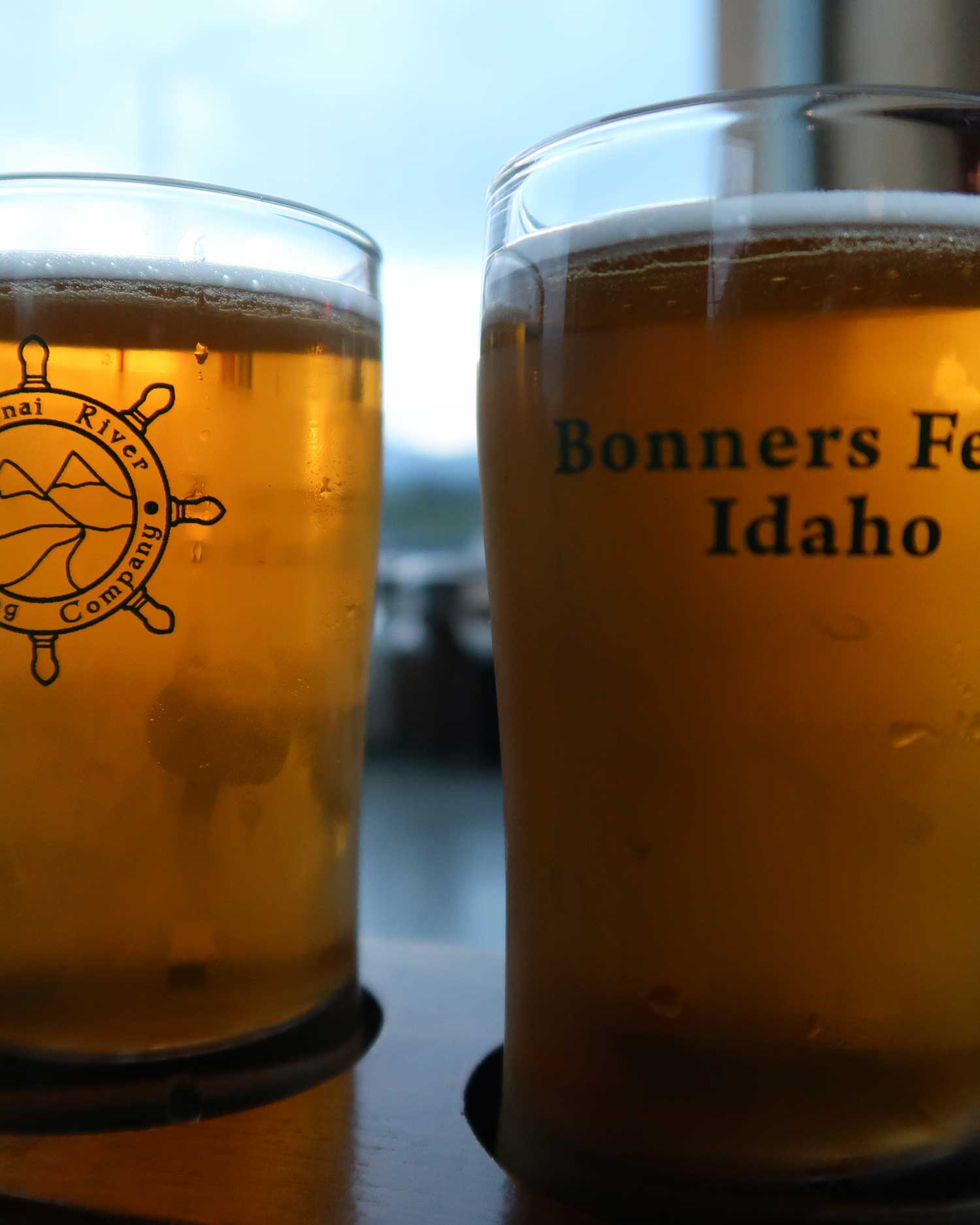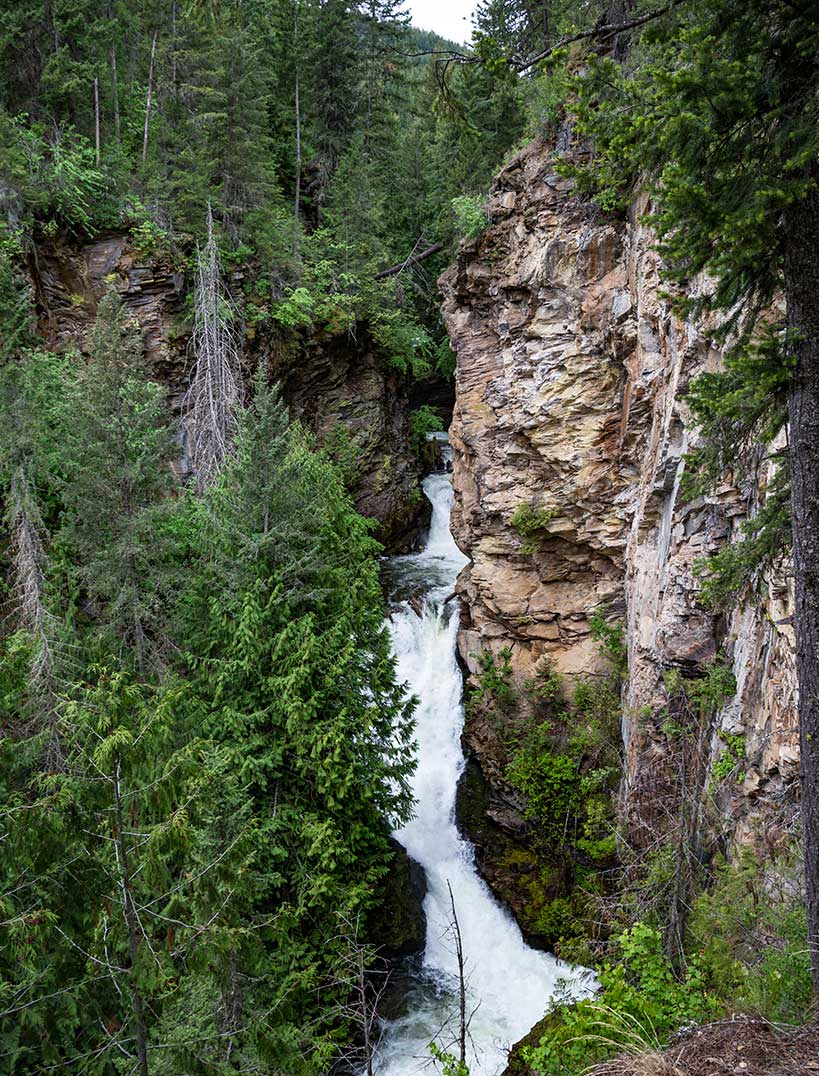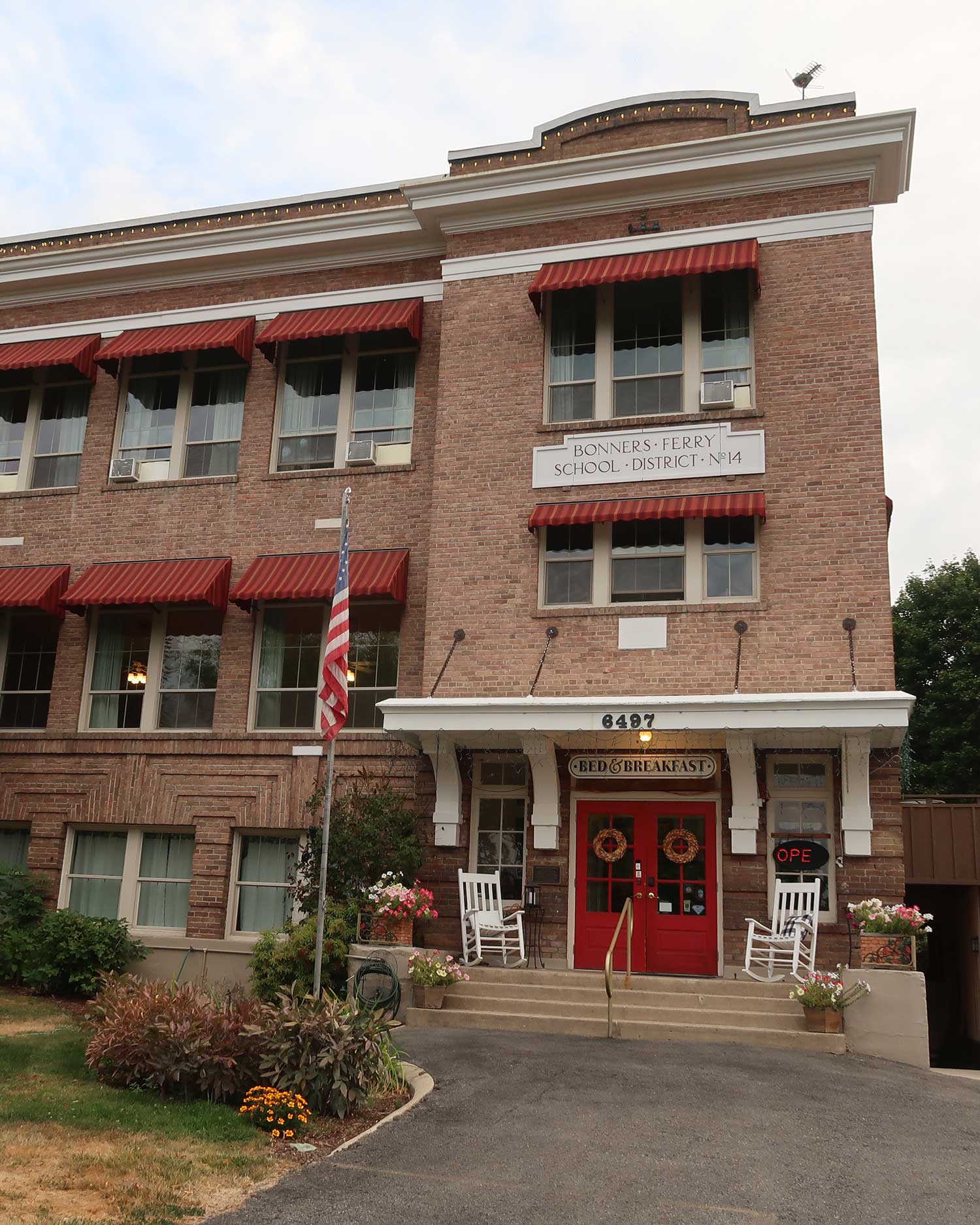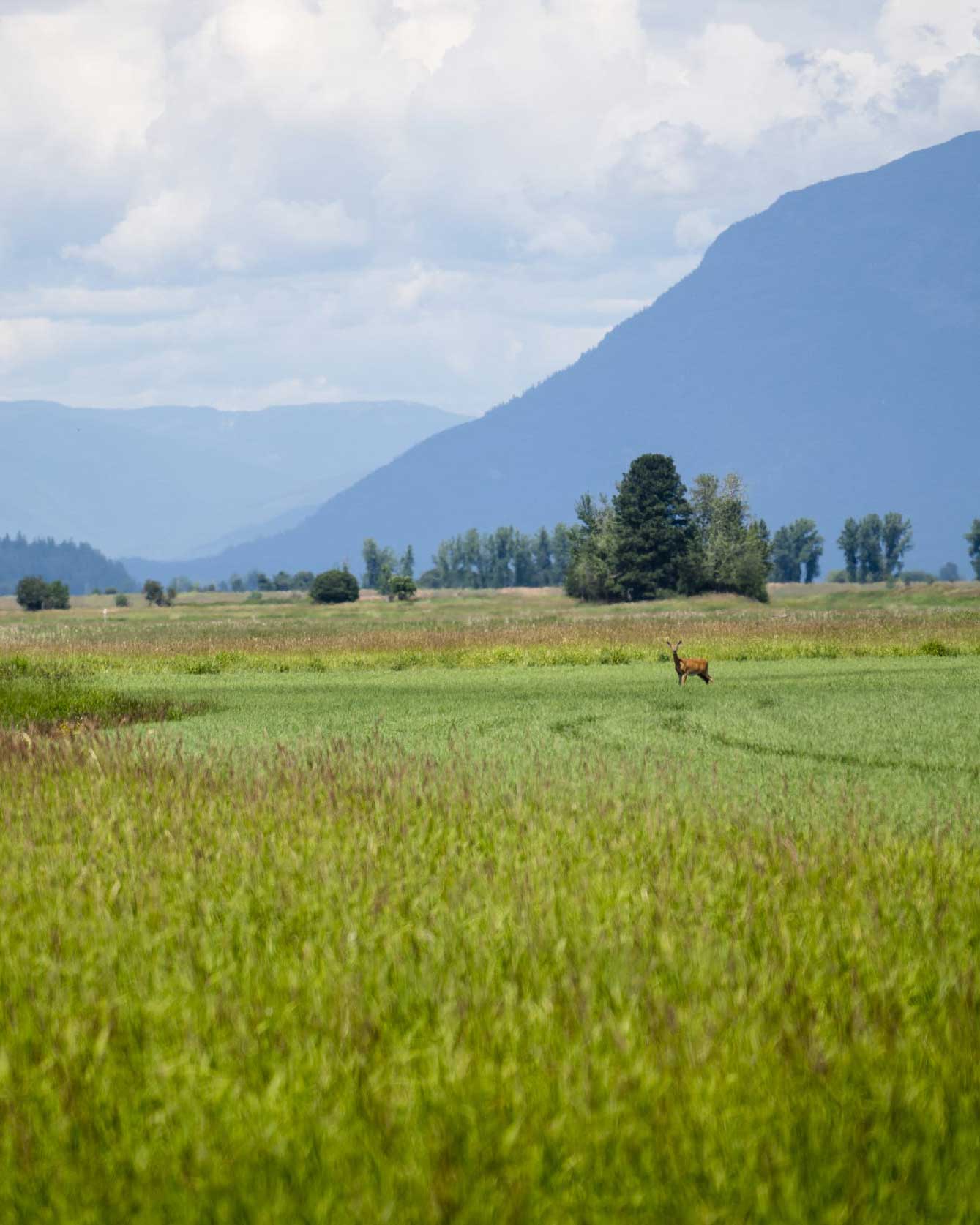 A Paradise for Diehard Foodies


Day 1:

Wanting to see some wildlife, the three of us spent the morning at the Kootenai National Wildlife Refuge. In addition to birds and fish, more than 45 species of mammals call the Refuge home. With her eyes peeled, Vanessa spotted white-tail deer rustling through the tall grass. We quieted our voices and watched as they made their way across the meadow.

After working up an appetite, we headed into Bonners Ferry to get a drink and grab a bite at Kootenai River Brewing Company. Poured from gorgeous wooden taps, we started sipping on the Huckleberry Wheat—a local favorite. Hungry for something filling, we sunk our teeth into the KRBC Original Cheeseburgers, served on Dutch-crunch buns. With our bellies full, we decided to end our afternoon with some well-deserved window shopping. Bonners Ferry's historic downtown offers quaint and charming boutiques, perfect for a lazy afternoon. Eventually, we headed back to our rooms at the Northside School Bed & Breakfast, a family-owned operation with the best amenity a foodie could ask for—freshly baked cookies at the front desk.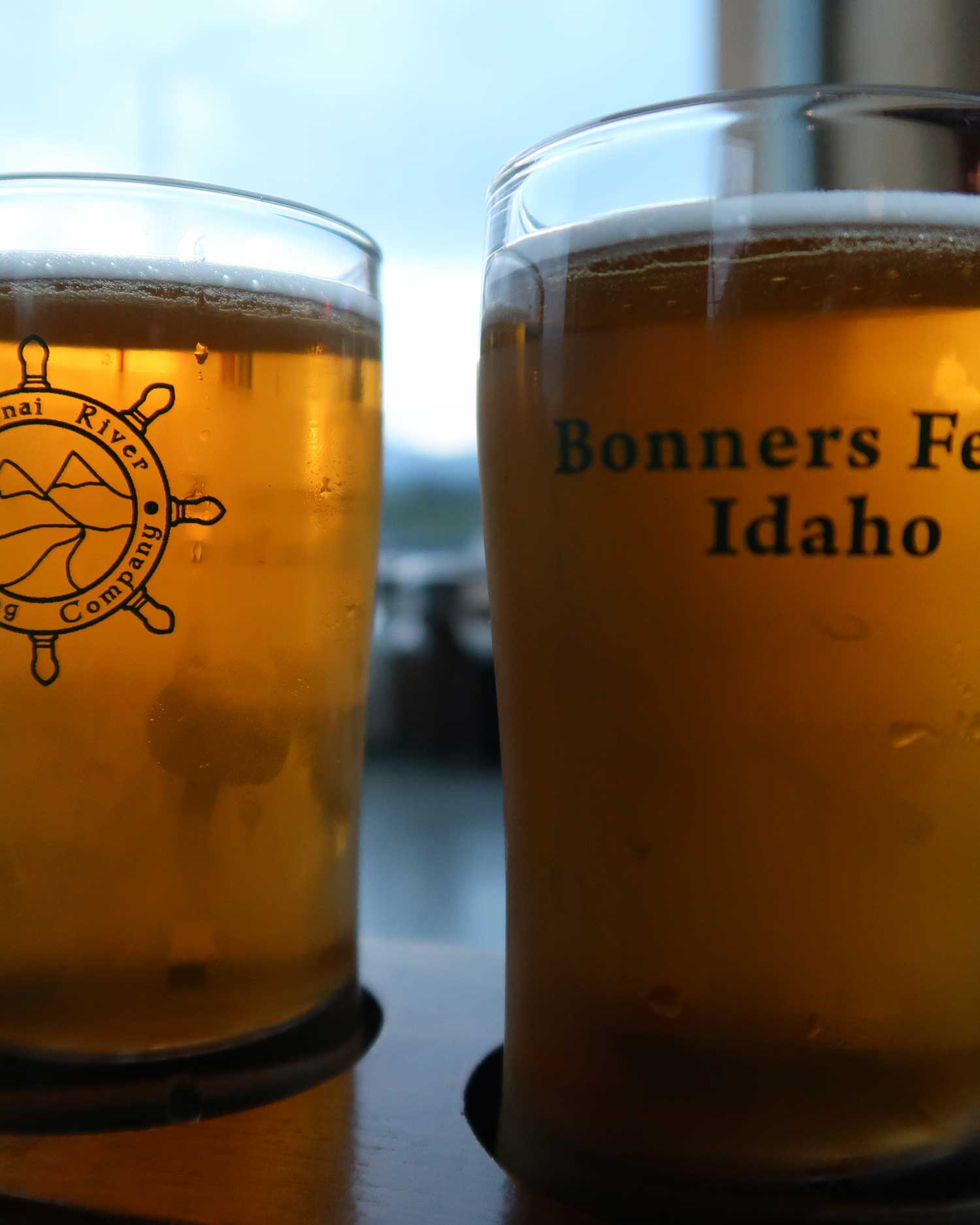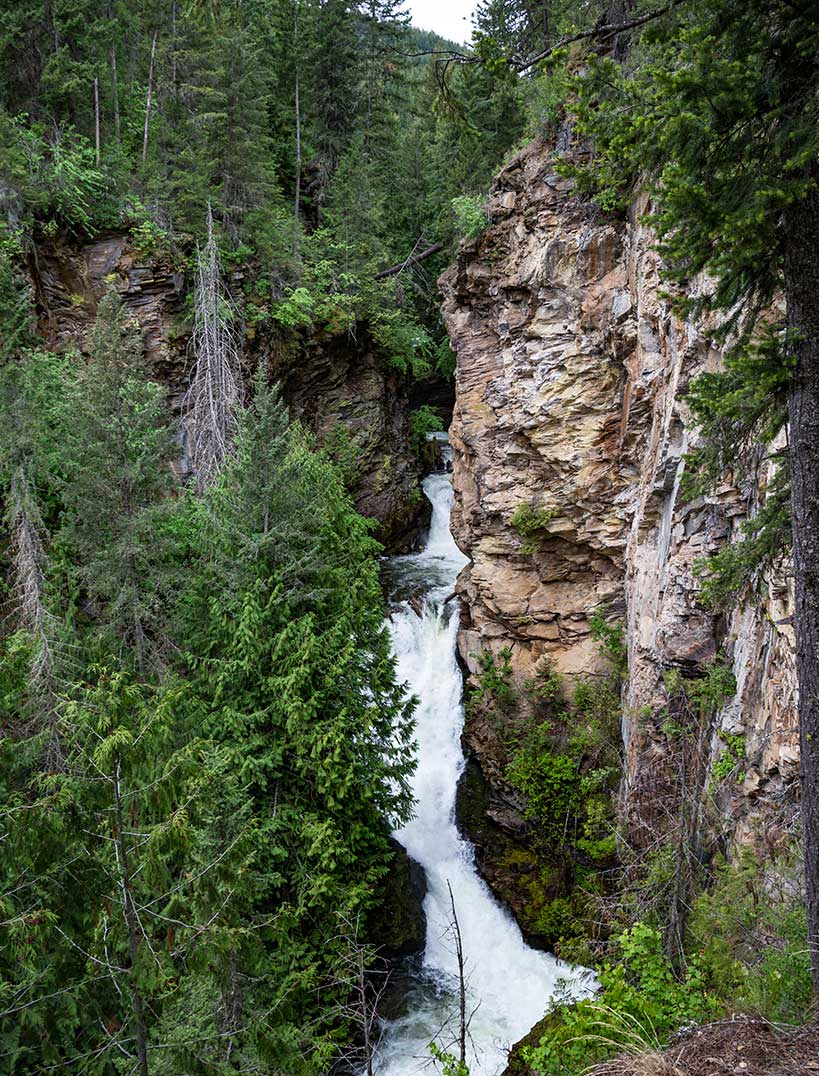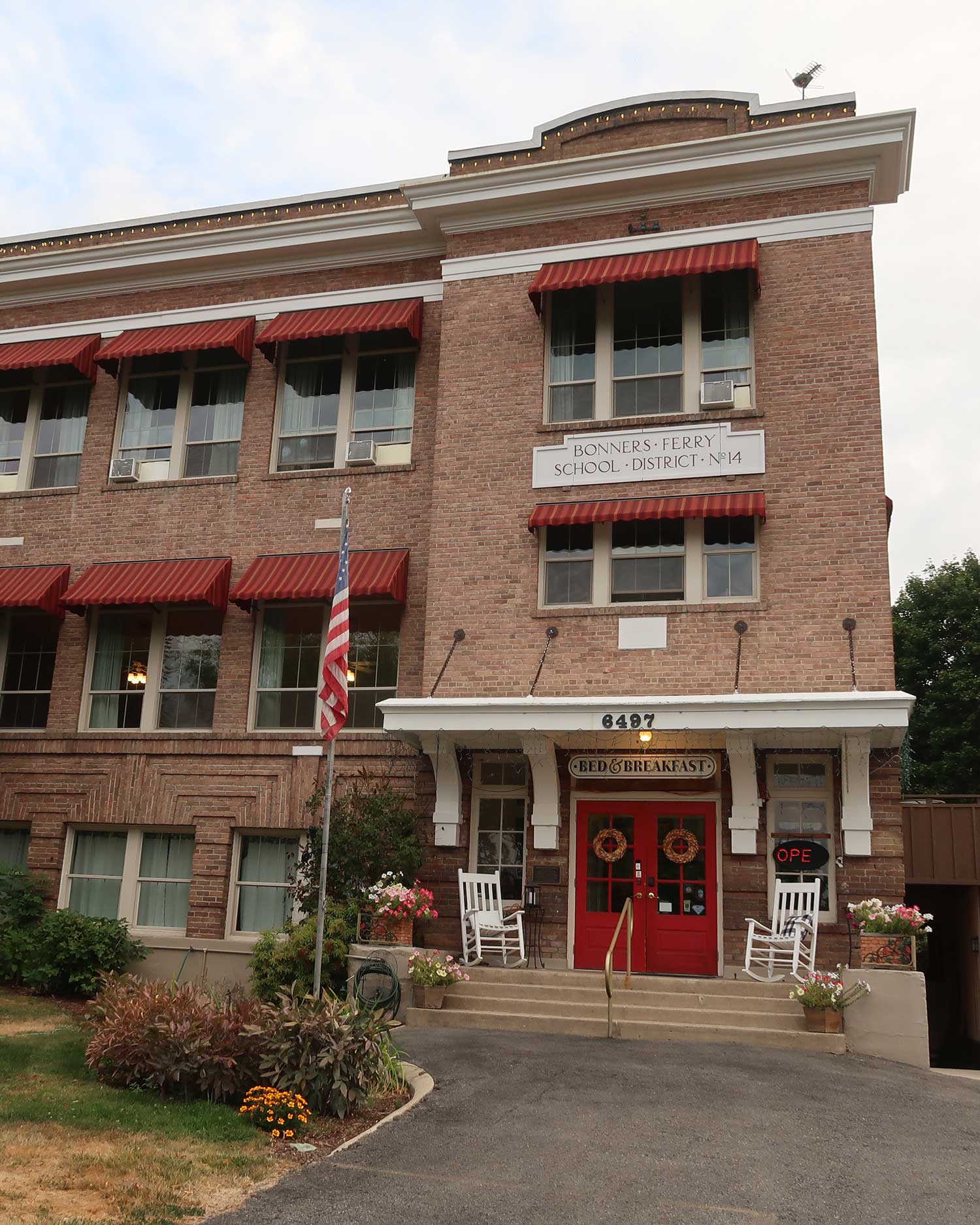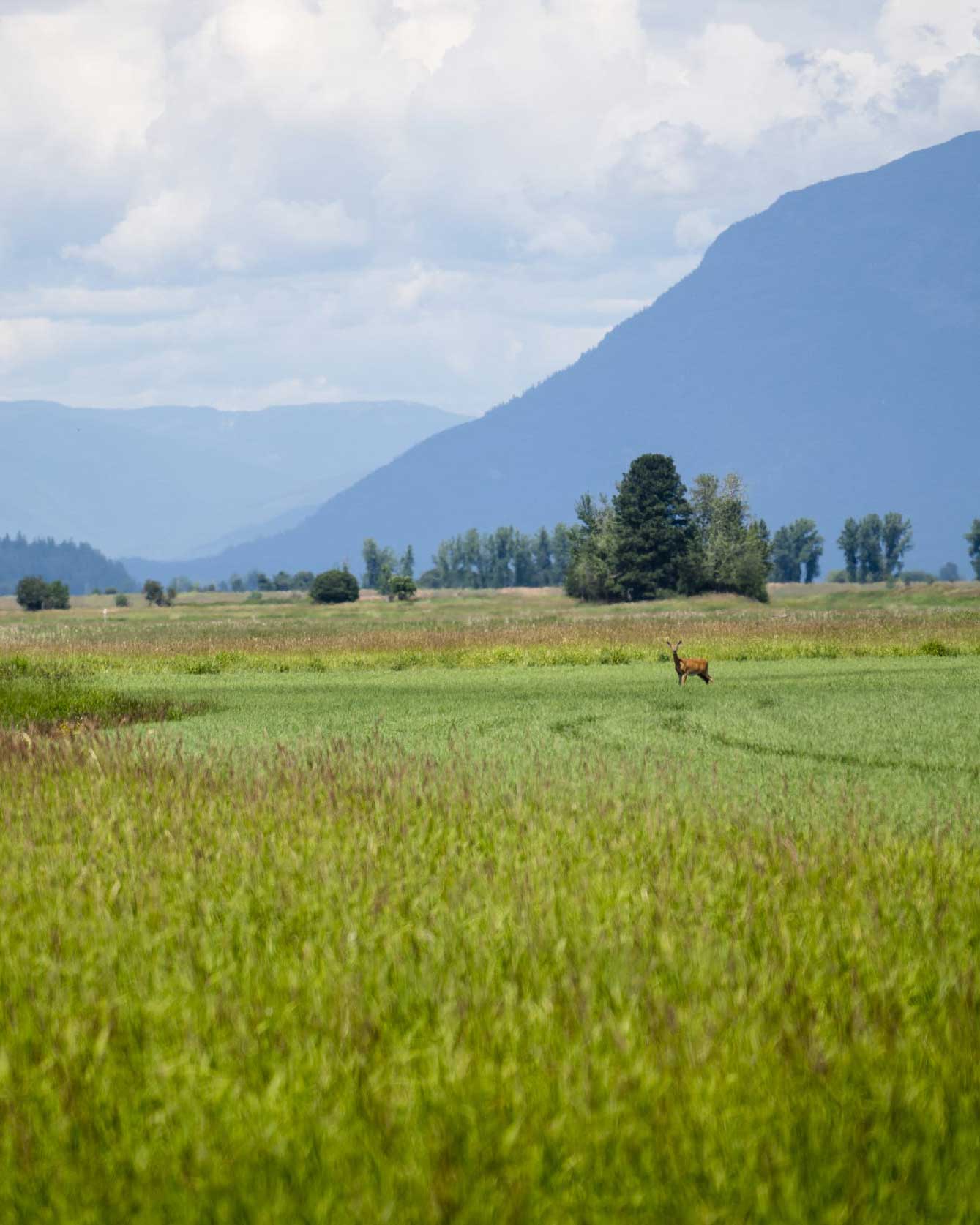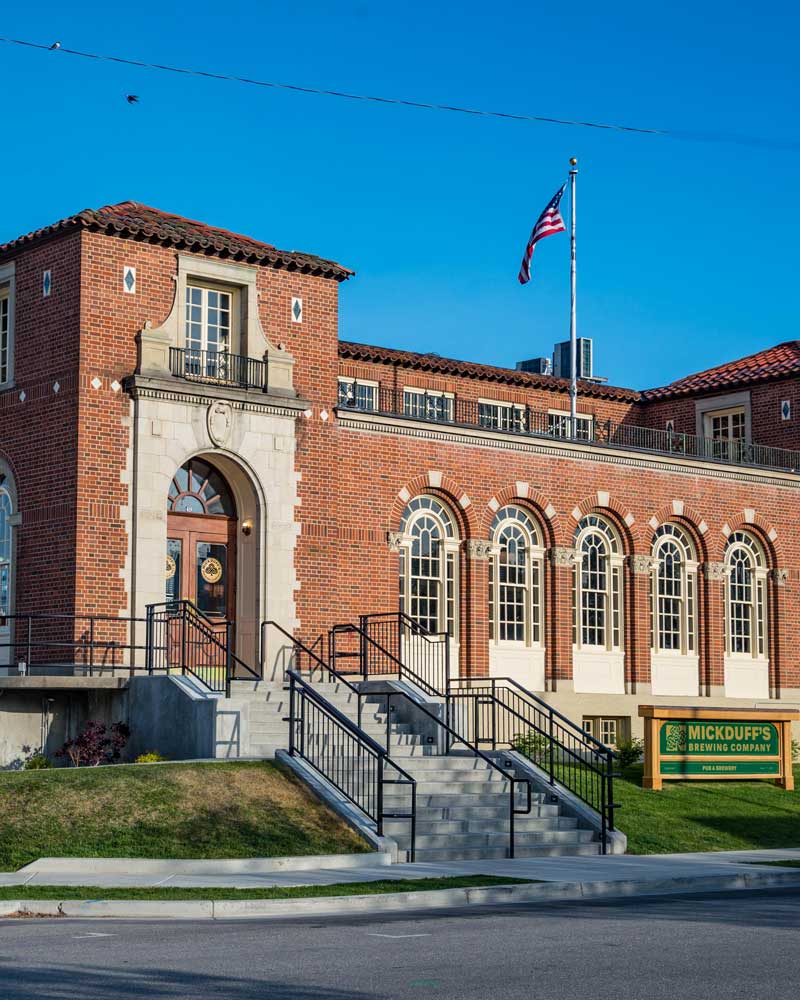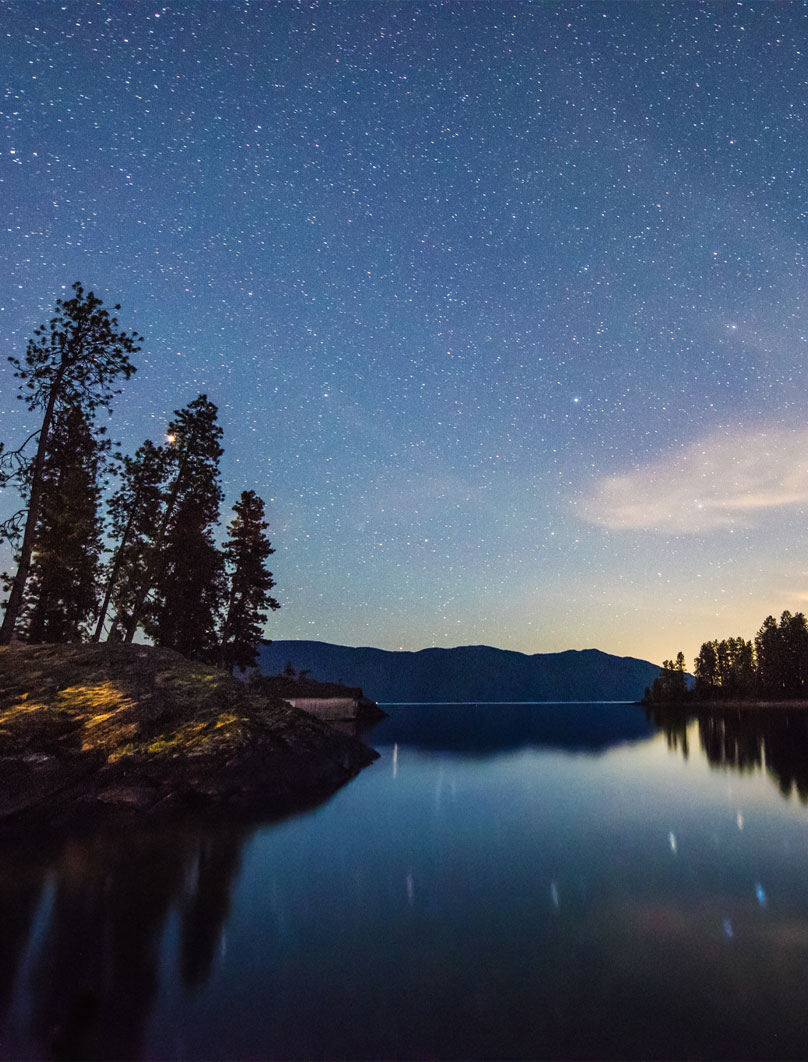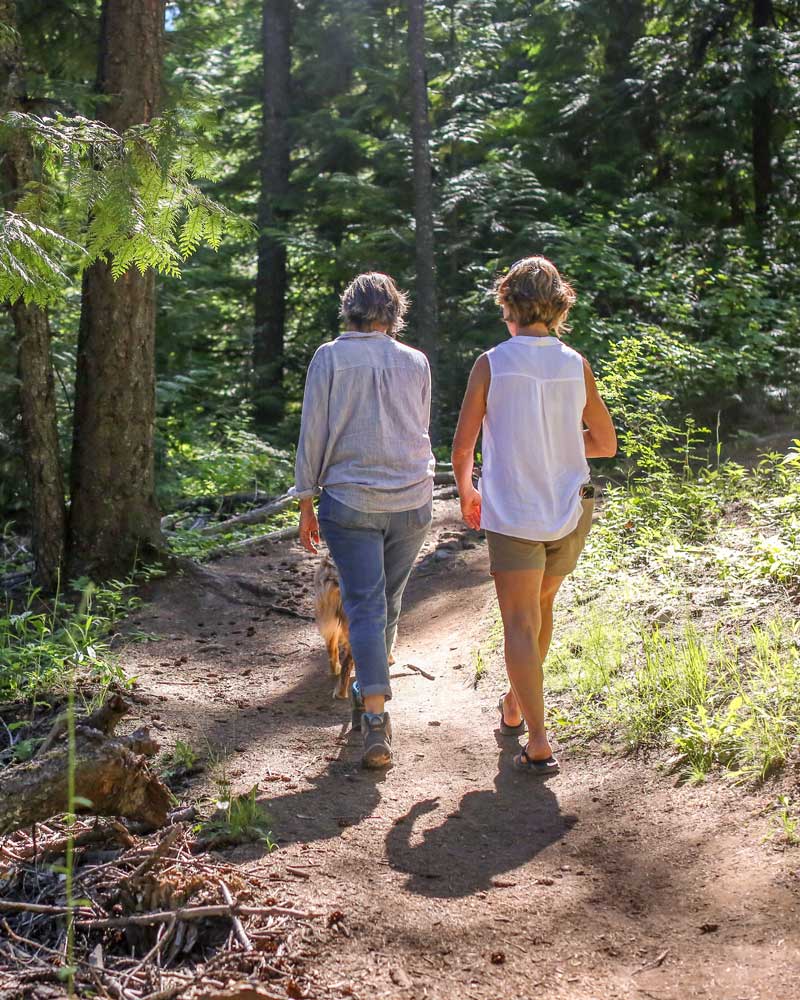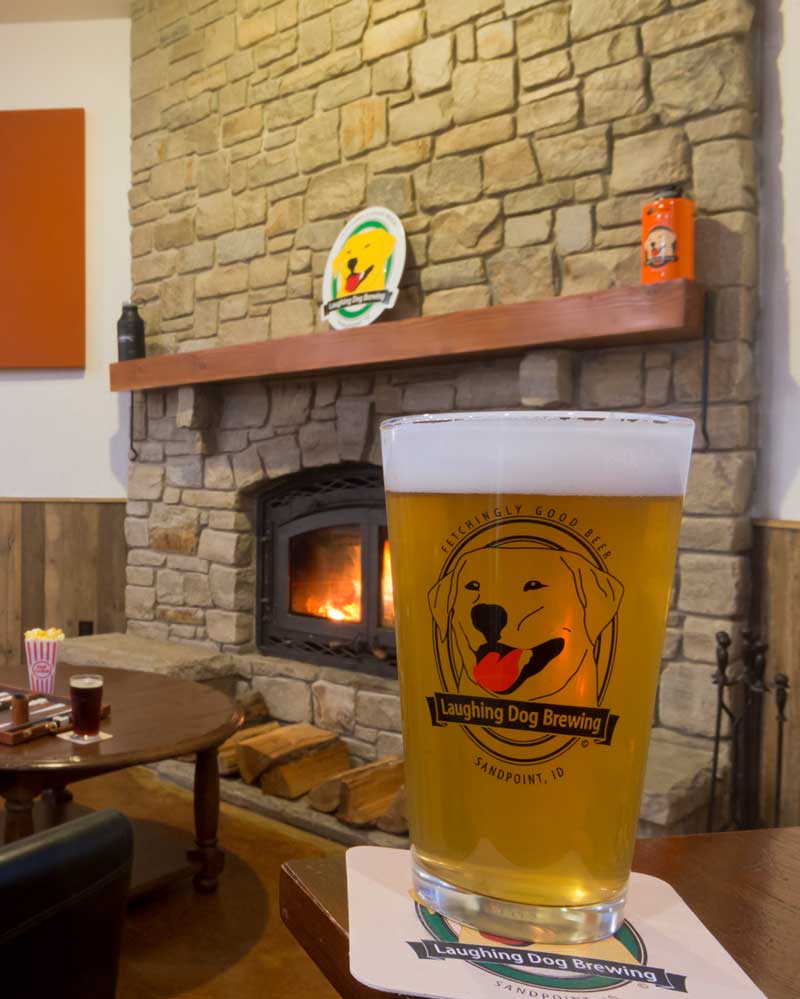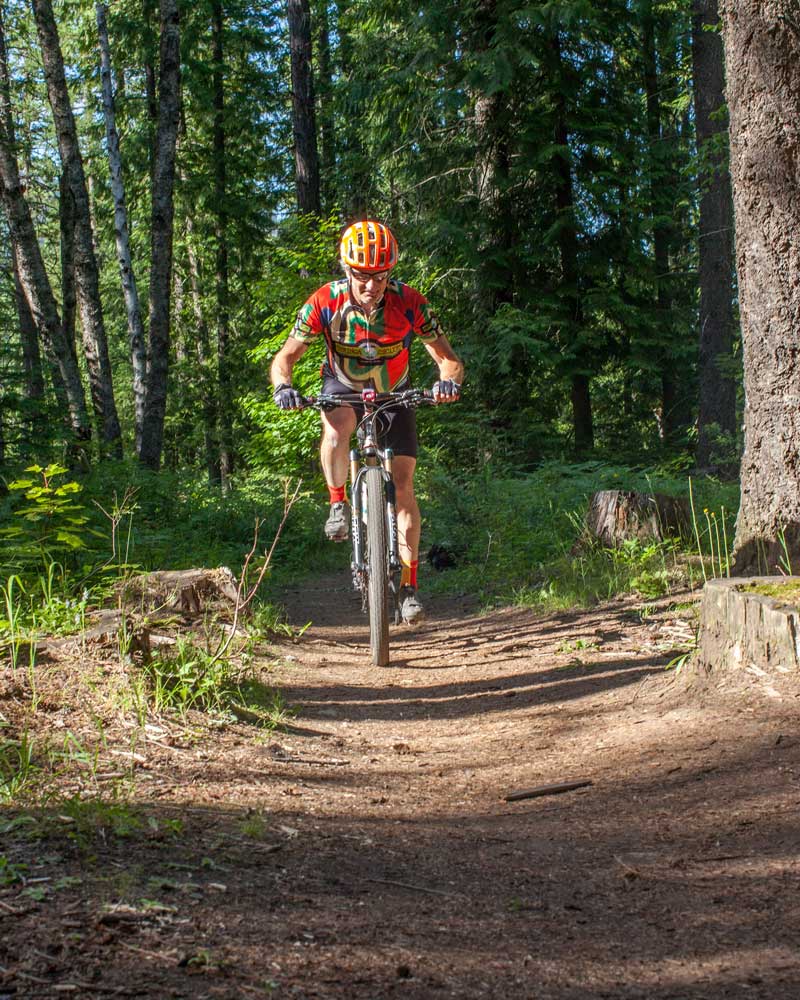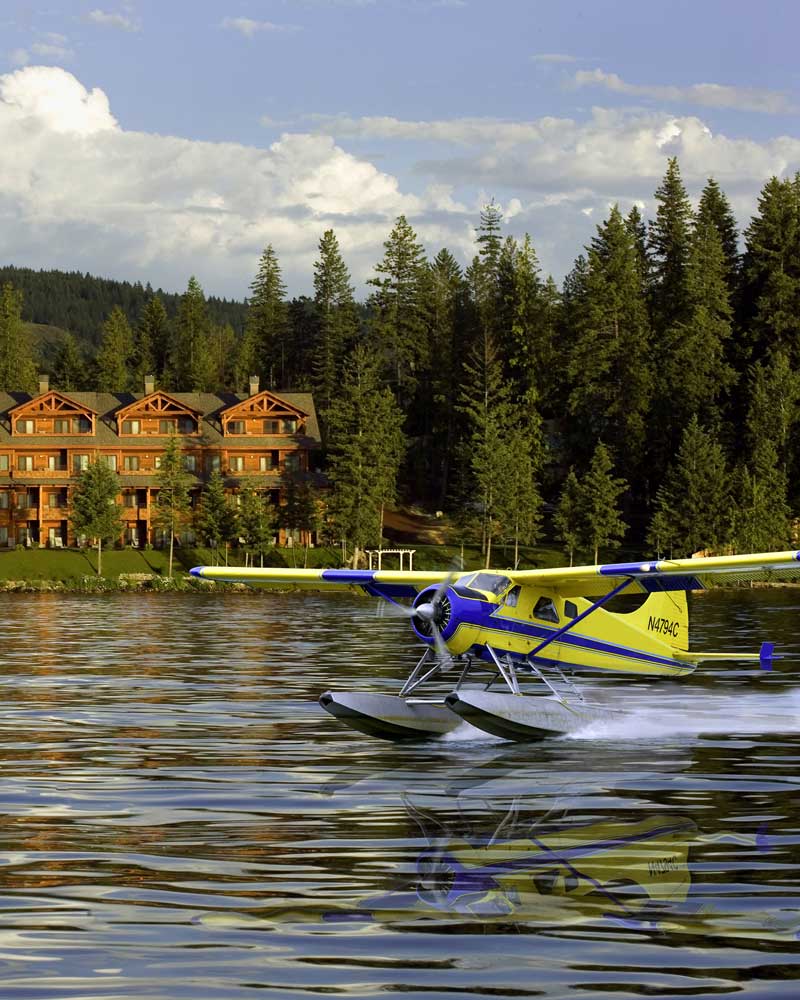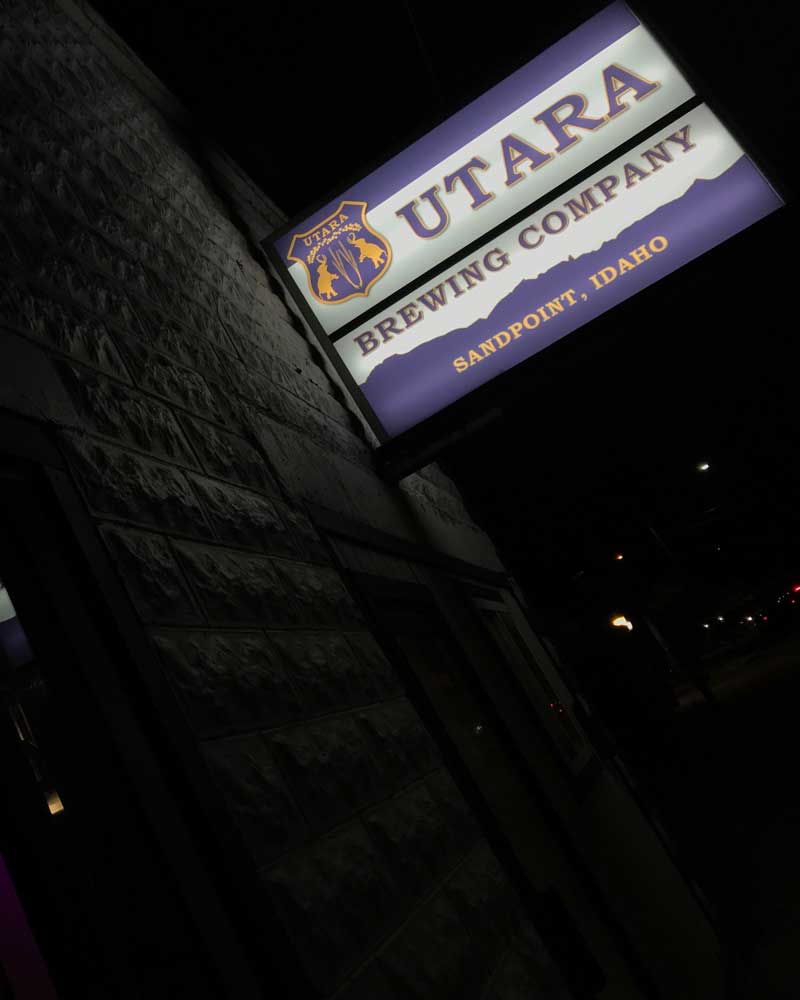 Day 2:
The following day, we drove about 40 minutes down the Panhandle to The Lodge at Sandpoint, a boutique hotel located on the shimmering shores of Lake Pend Oreille, before heading to MickDuff's Brewing Company for appetizers. The Garlic Gorgonzola Cheese Fries and Twice Baked Wings satisfy bar none. So did the beer samplers featuring Tipsy Toe Head Blonde Ale, The Irish Redhead, Lupulicious IPA, NOHO, and the Knot Tree Porter. "Choosing a favorite would be like choosing between my kids!" Patty laughs.
Just blocks away we visit Utara Brewing Company to sample their array of brews handcrafted on site. Their Maiden Rock IPA is a hoppy fave, while the Pine Street Porter has just the right notes of chocolate and coffee to prep us for our next endeavor.
With the sun shining, we lace up our hiking shoes at Pine Street Woods, a Kaniksu Land Trust community forest. The area's rolling hills, healthy woodlands and beckoning trails are not to be missed. Post hike, we headed to Laughing Dog Brewing for some rehydration. Patty polishes off the 219 Pilsner and Vanessa raves about the IPA Alpha Dog. As for me? Let's just say they had me at Huckleberry Cream. For dinner, we sip Matchwood Blueberry Sours and chow down on Pacific NW Bison Burgers smothered in caramelized onions, Cambozola cheese, and bacon at the Matchwood Brewing Company.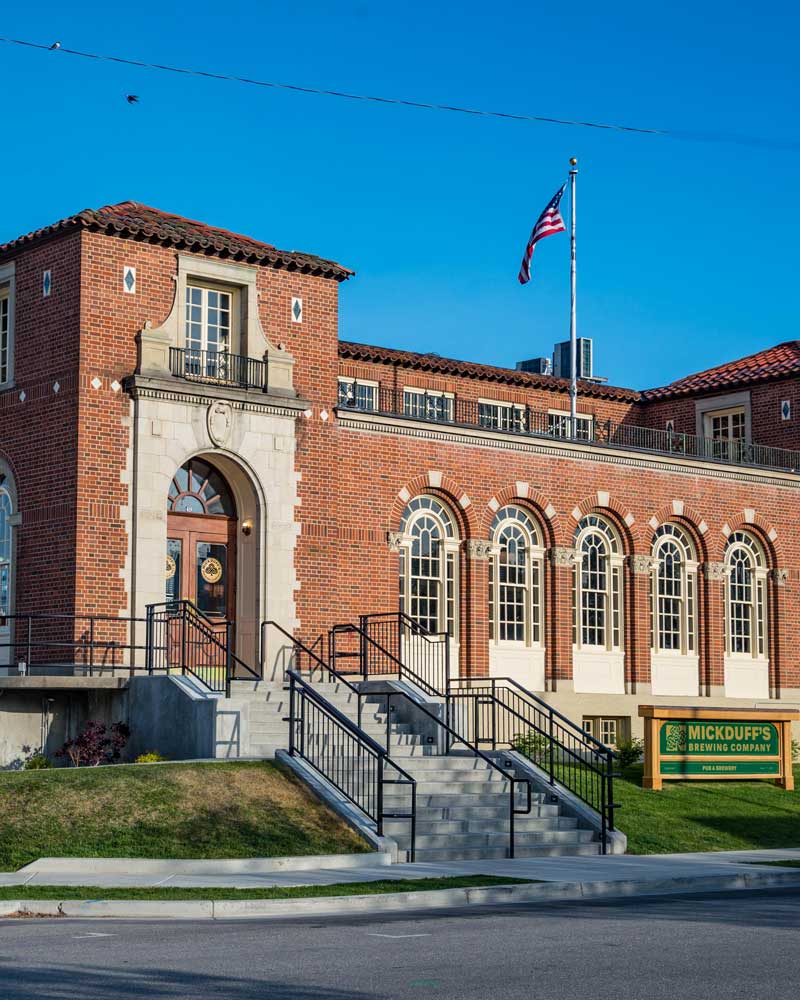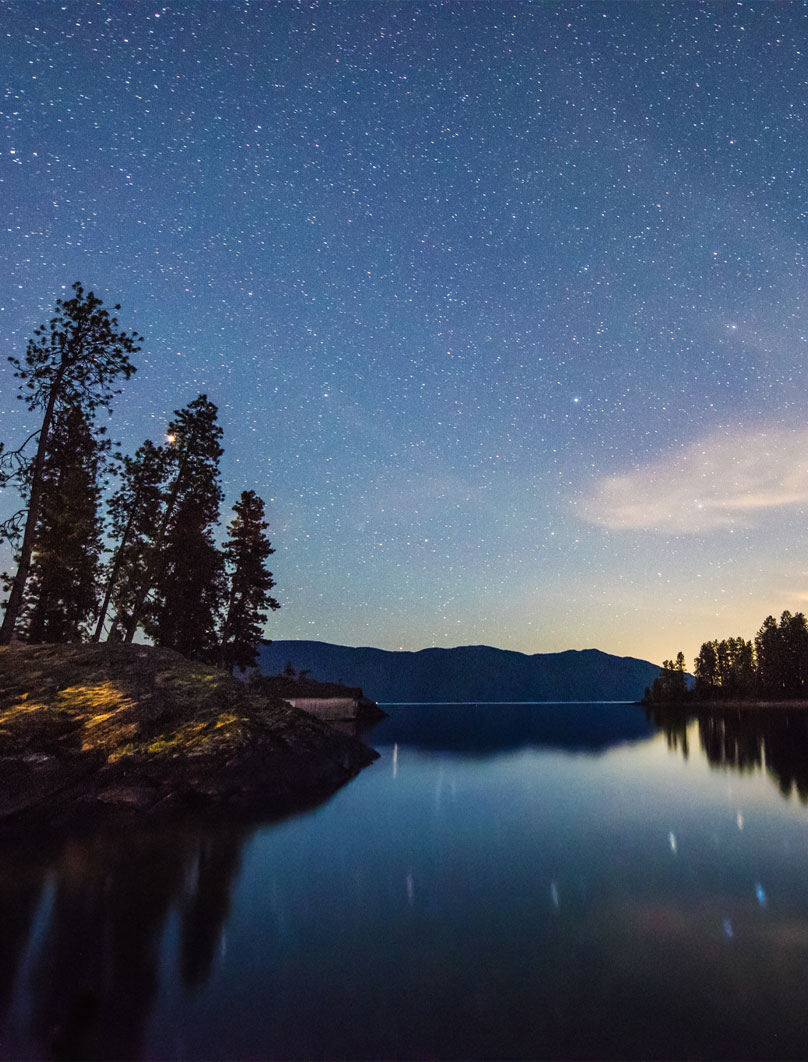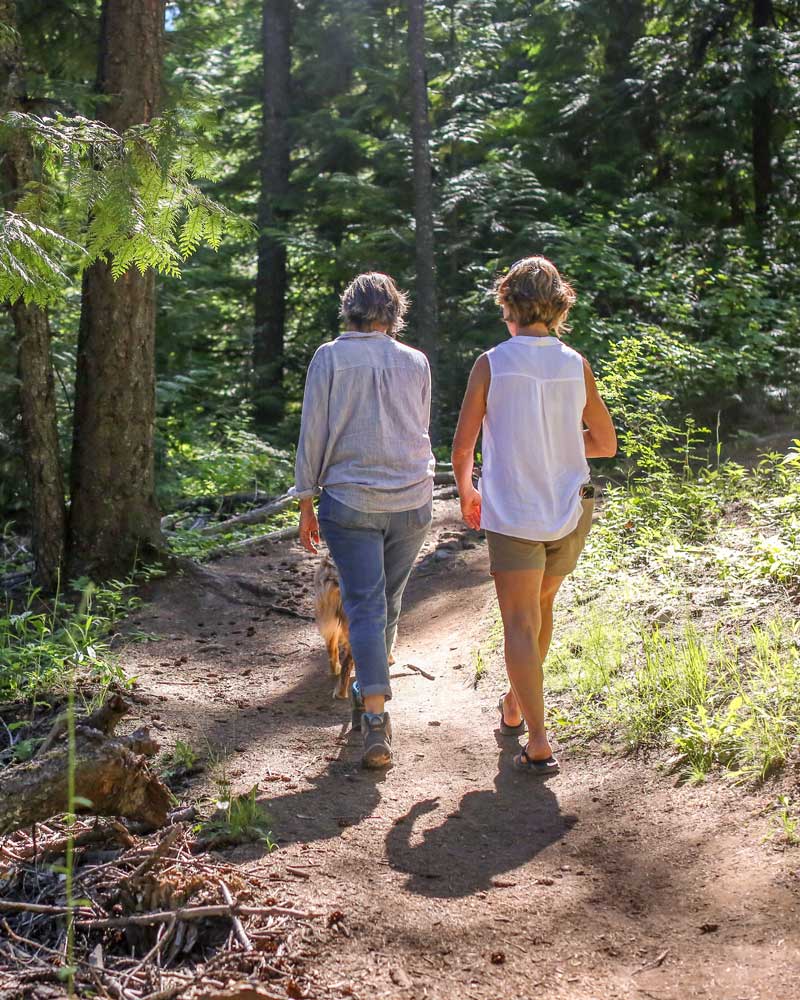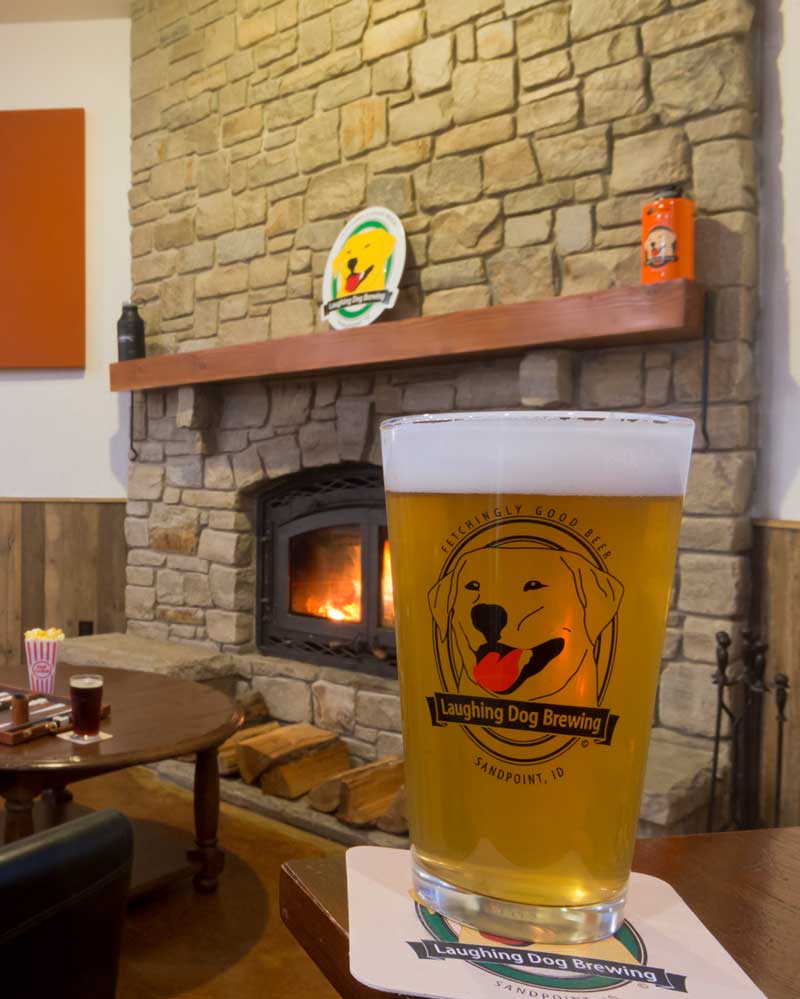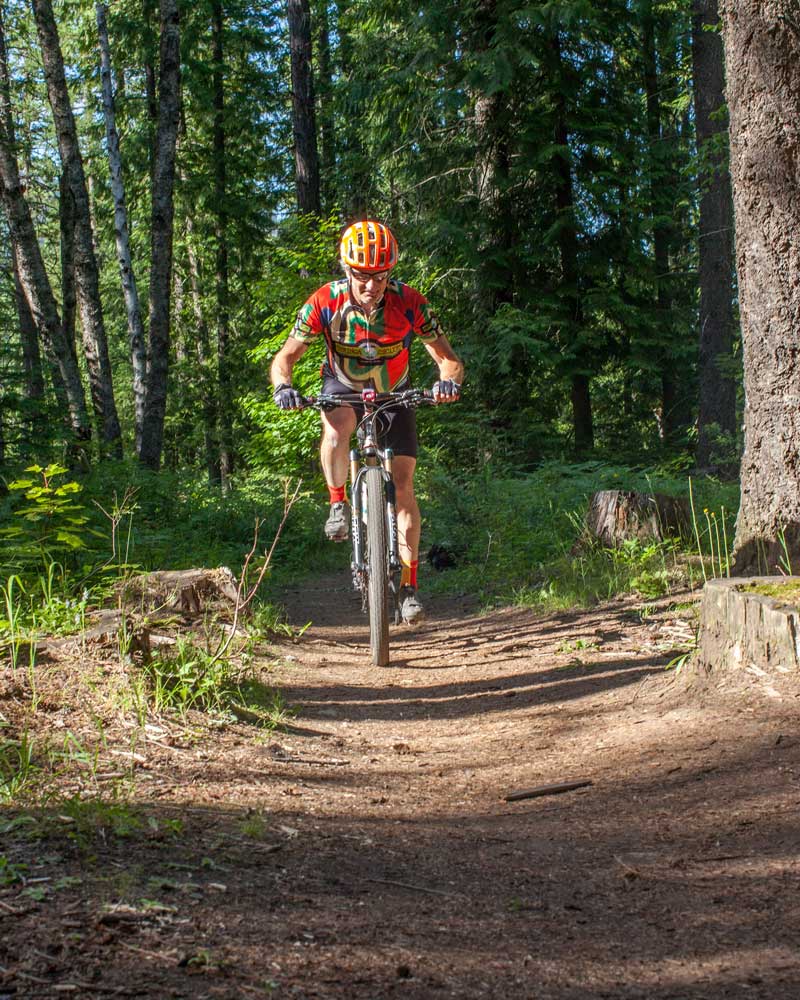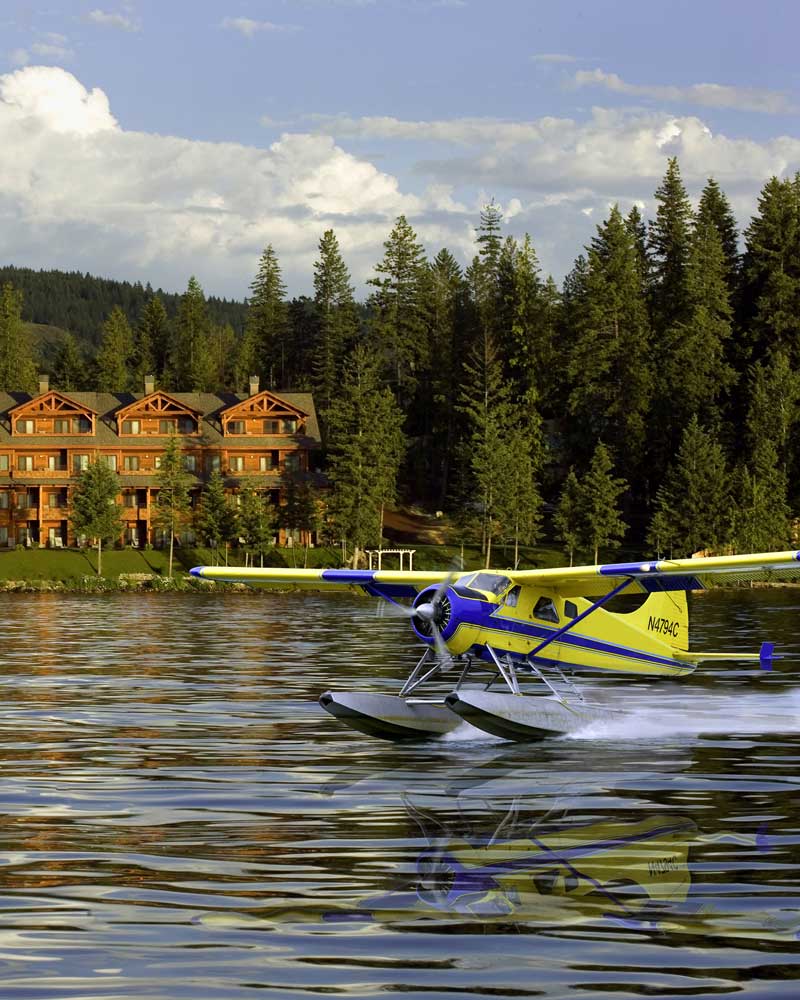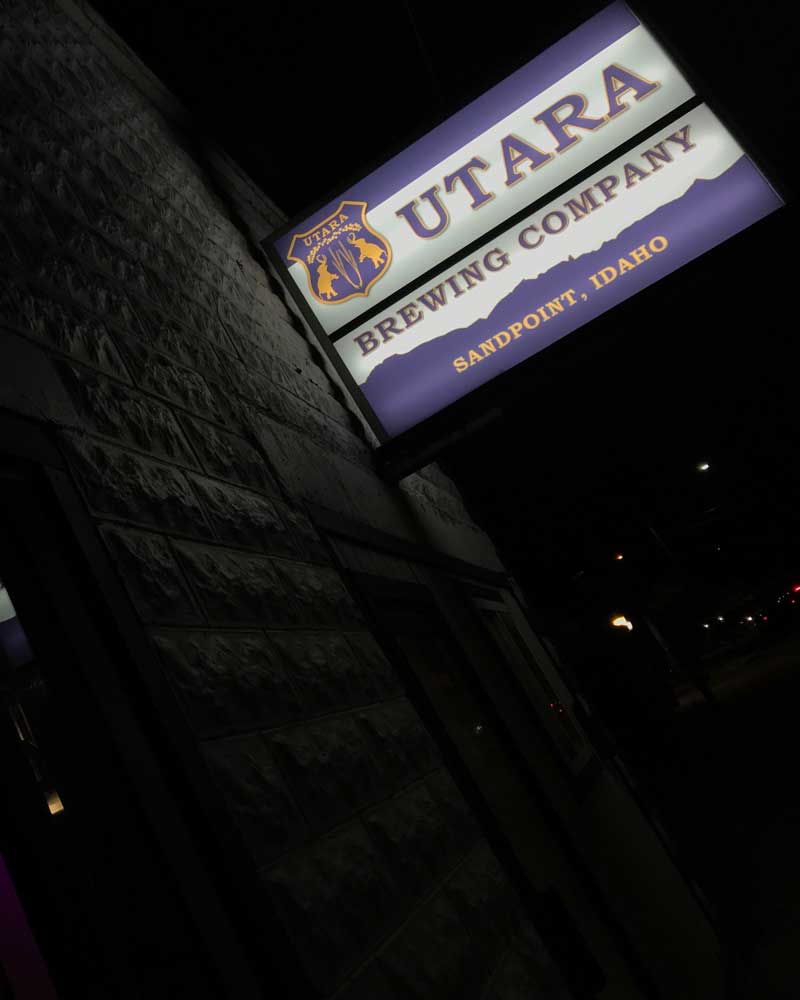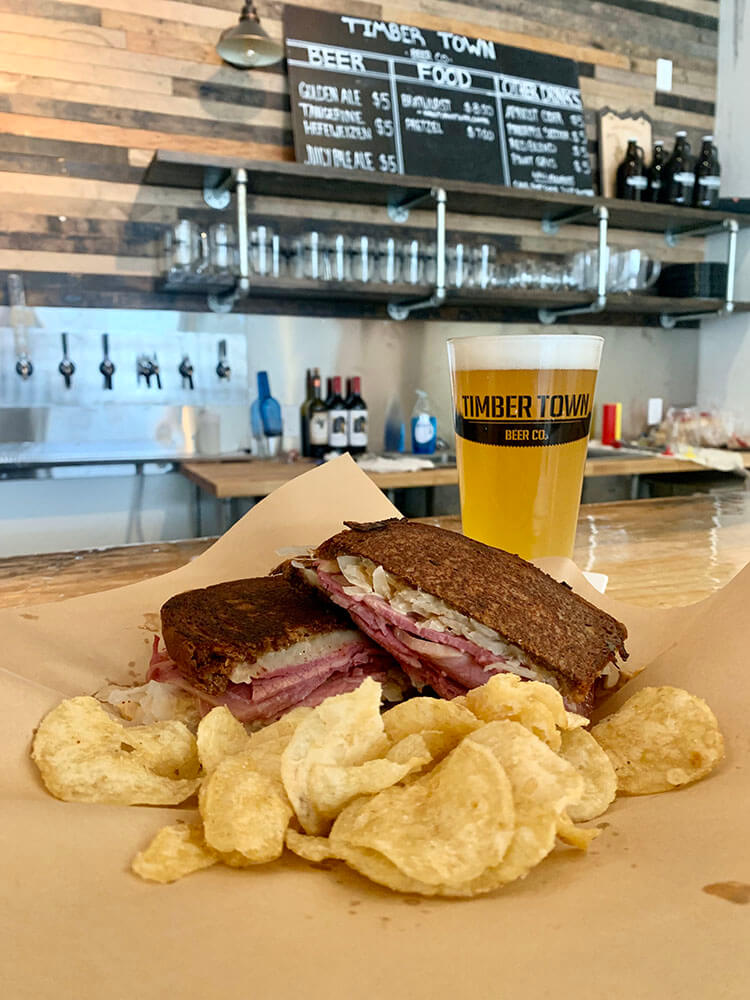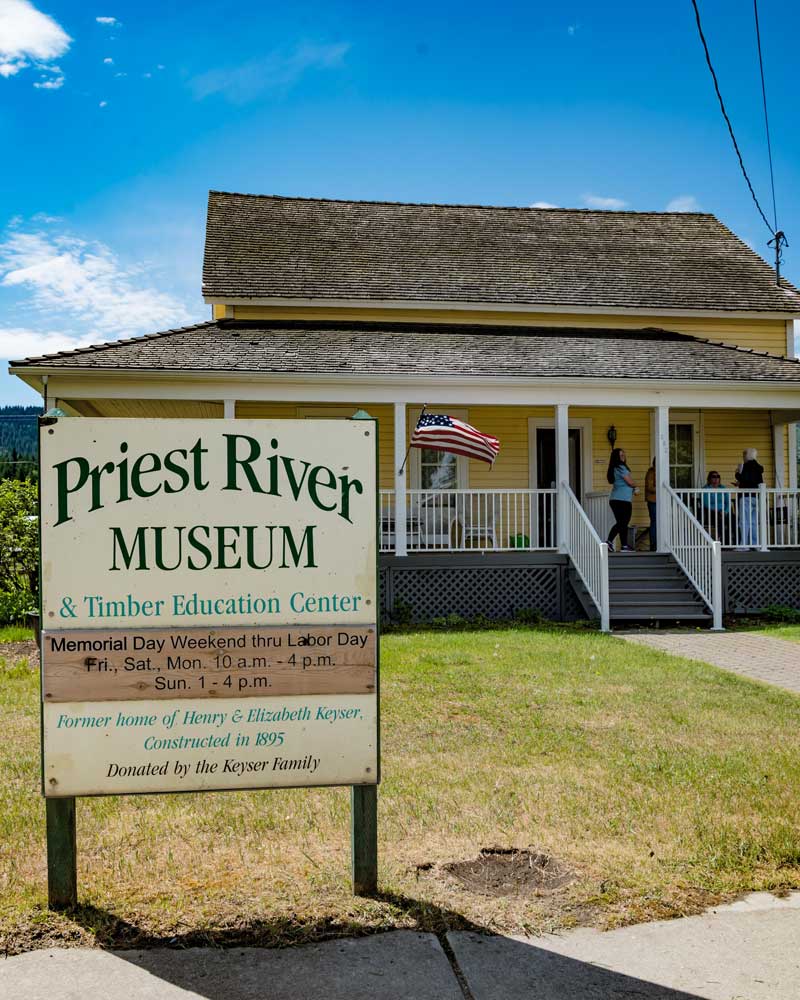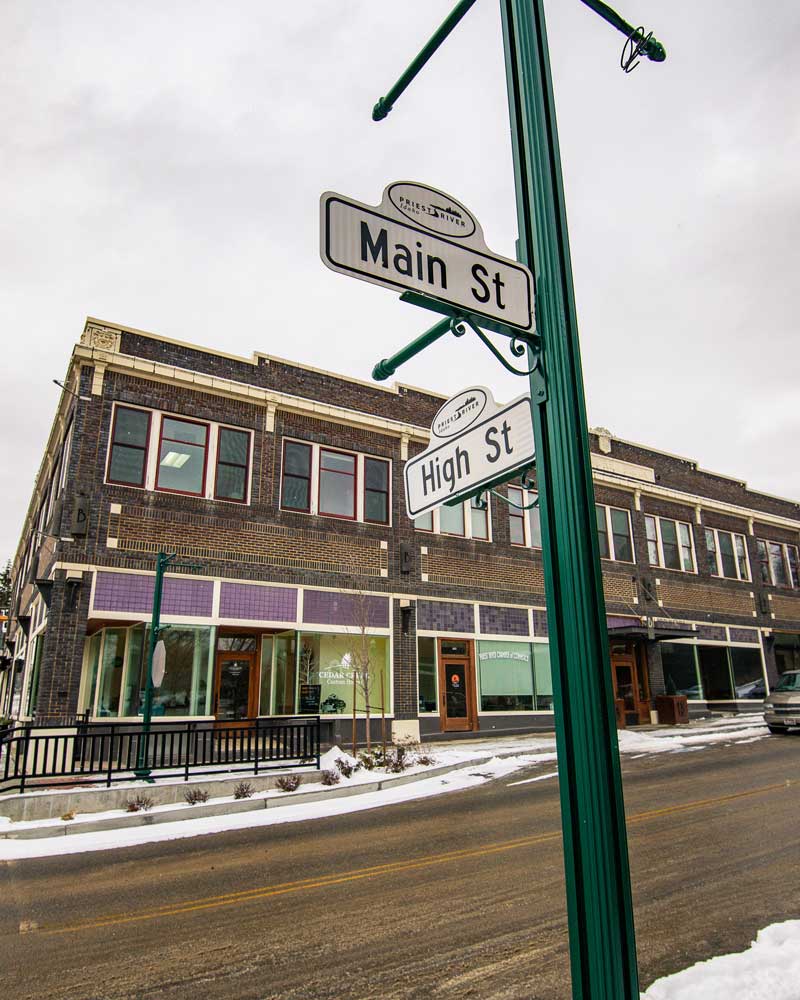 Stepping Back in Time and Savoring Delectable Brews and Eats


Day 3:

After a quick drive to Priest River, we make a beeline for the Priest River Museum and Timber Education Center, showcasing the Keyser Family homestead circa 1895. Self-confessed history buffs, we feel like we've stepped back in time. Our next stop proves mouthwatering—Timber Town Beer Company. Hello, Tangerine Hefeweizen and Bavarian-style soft pretzels! As the sun slides behind the mountains, we head to the Eagle's Nest Motel, boasting colorful, rustic furnishings and soaring alpine views.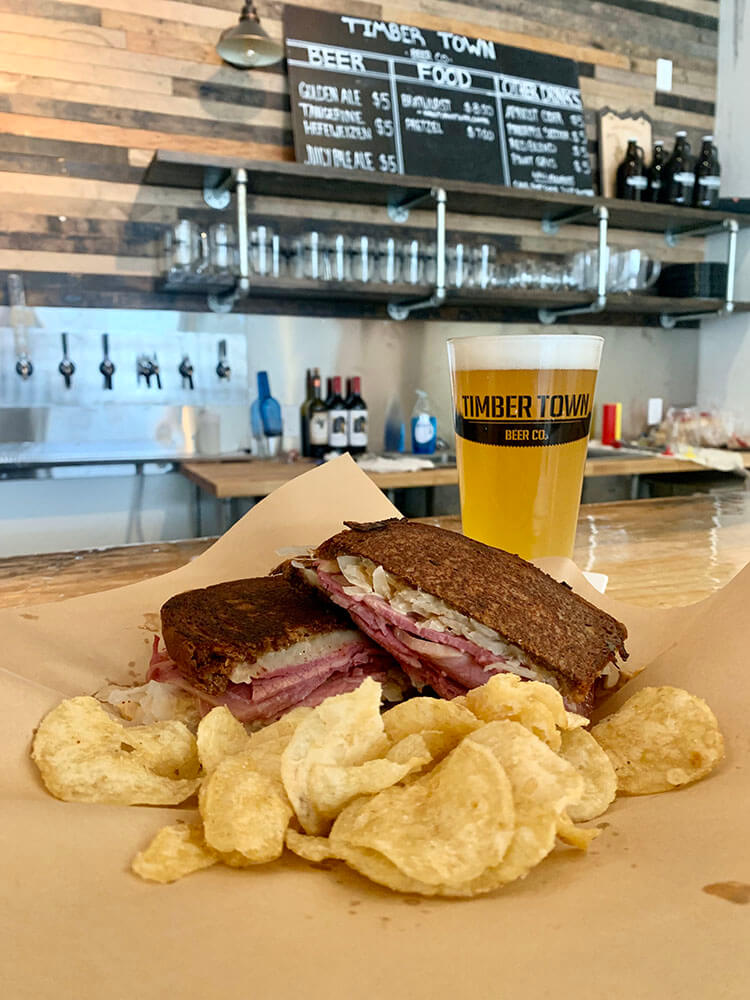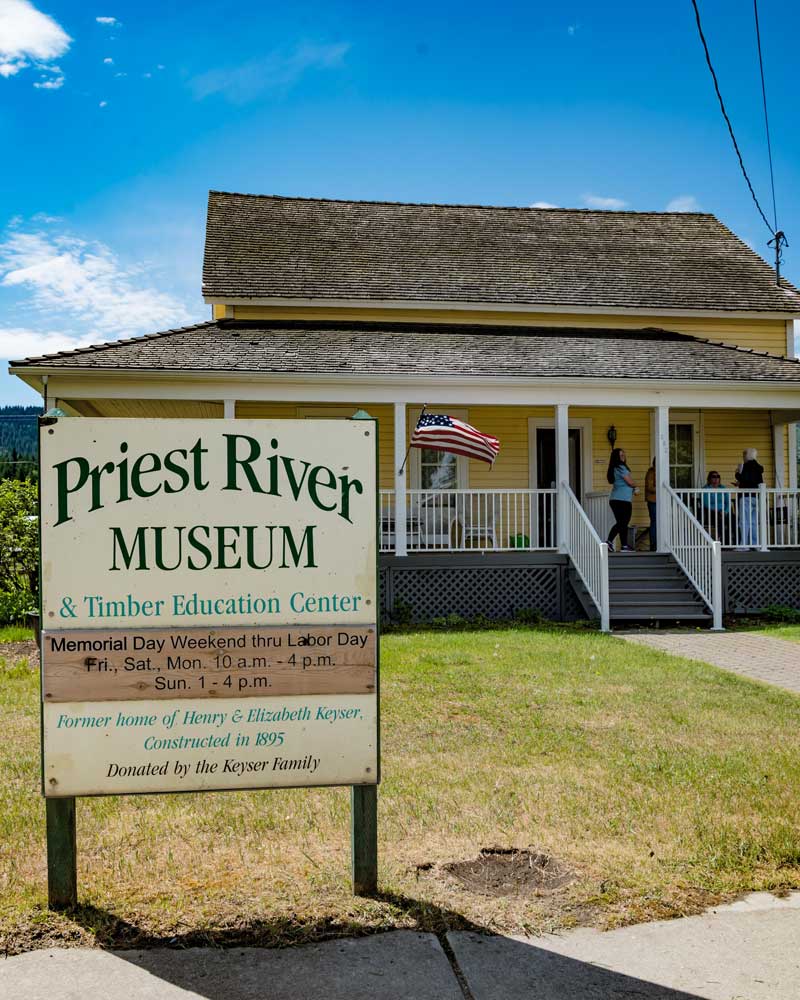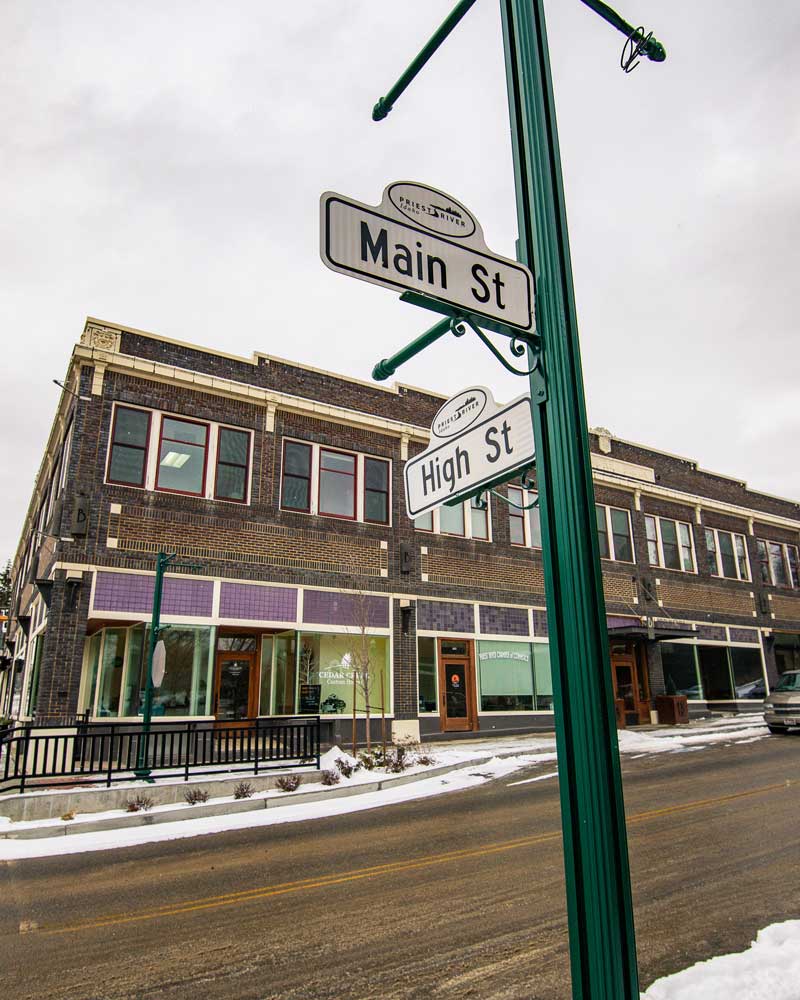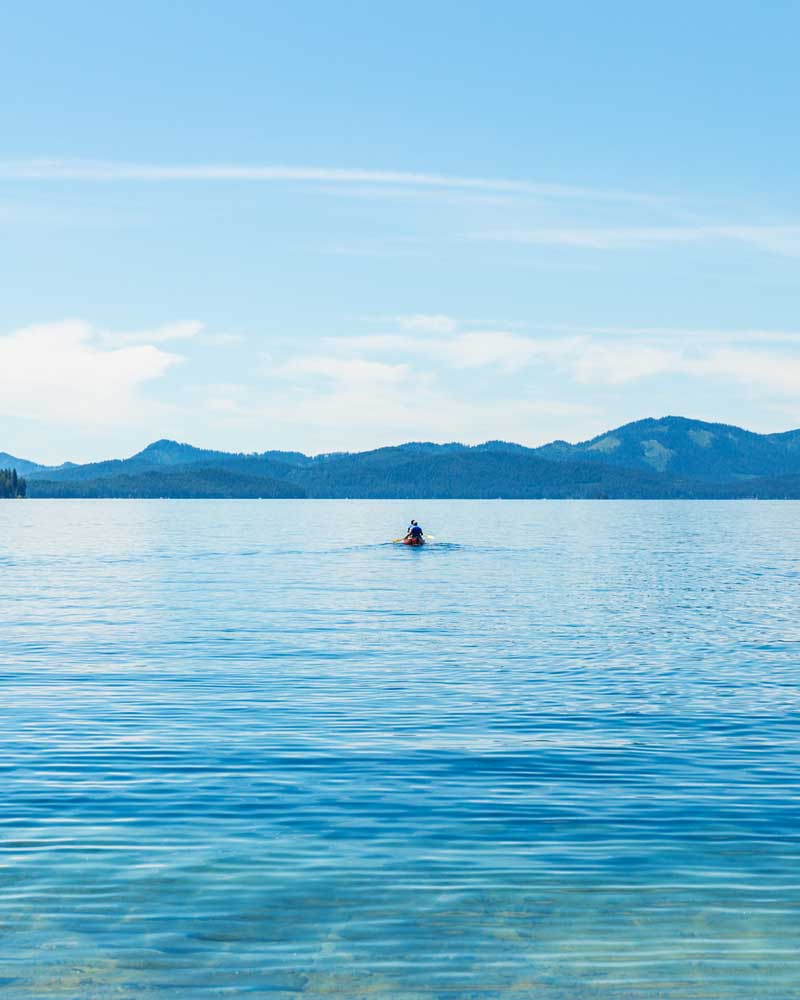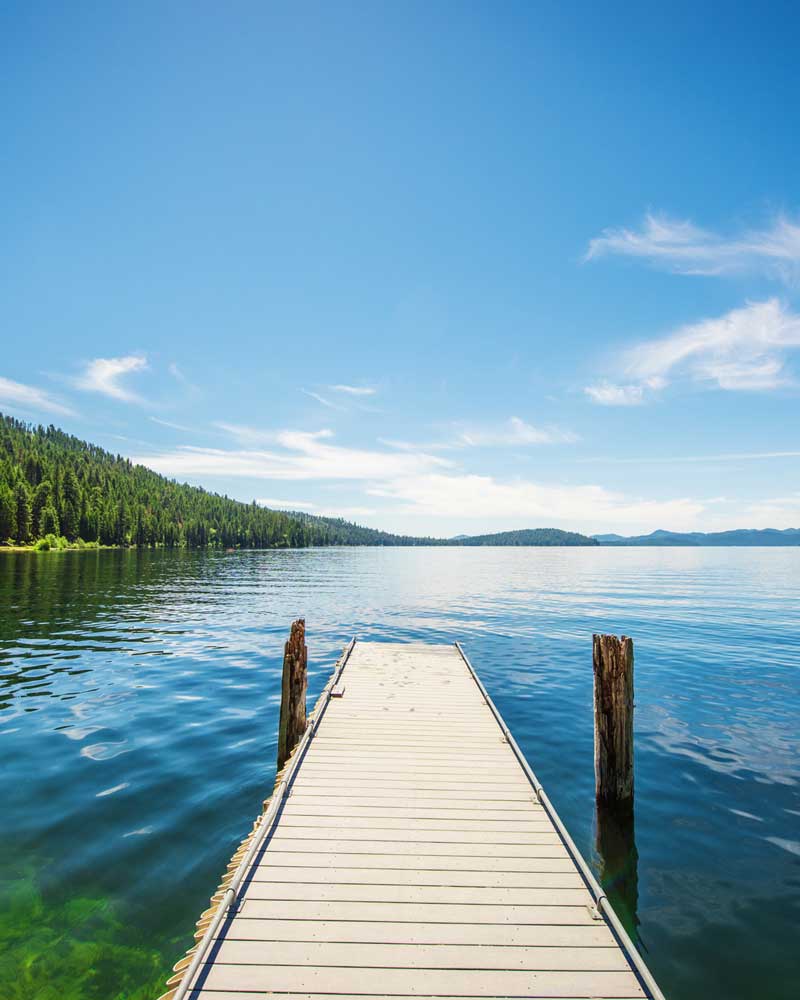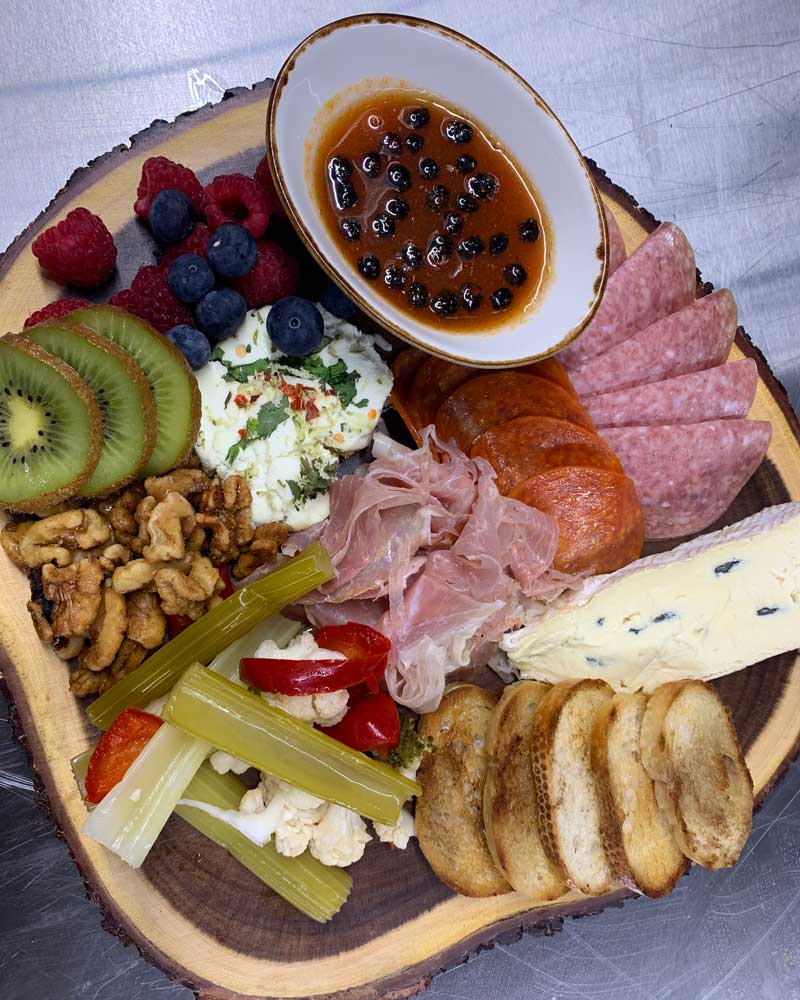 Day 4:
The next day, we drive to Idaho's "Crown Jewel," Priest Lake, a stunning mountain lake enveloped by emerald forests. With our rooms squared away at Elkin's Resort, we spend a blissful morning on Reeder Bay's sandy shores. Lunchtime means a trip to the Chimney Rock Café, a flip-flop-friendly joint where I devour an Everything Avocado bagel sandwich. Vanessa snacks on the charcuterie board, and Patty dives into a house-made cinnamon roll and coffee.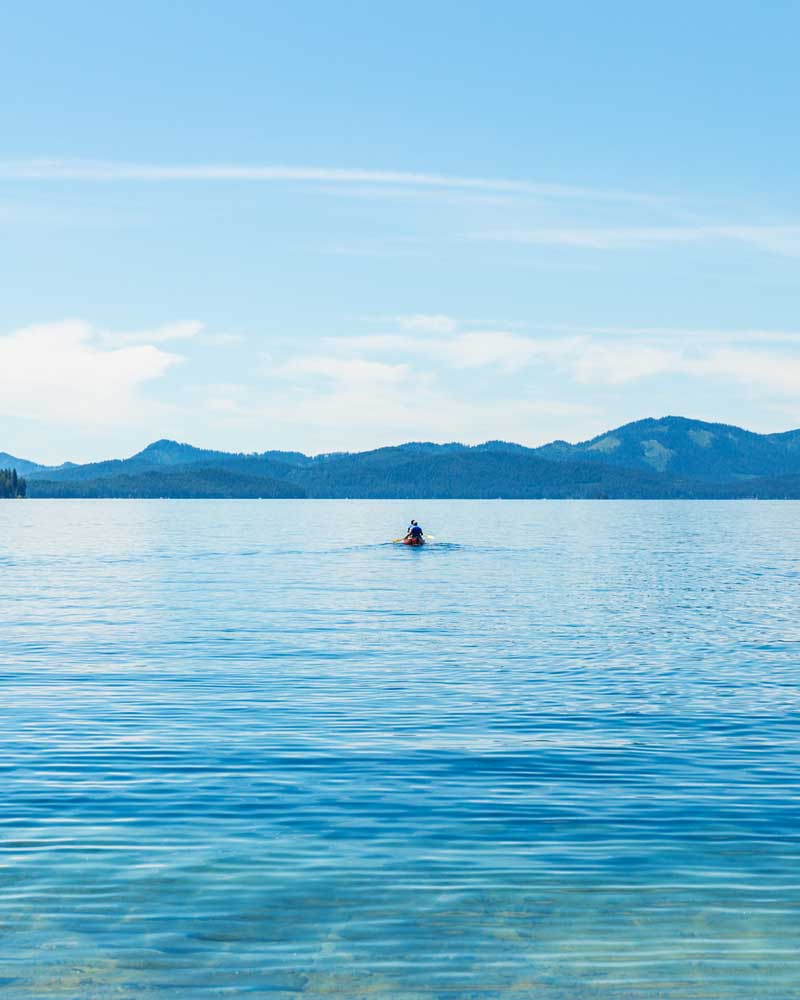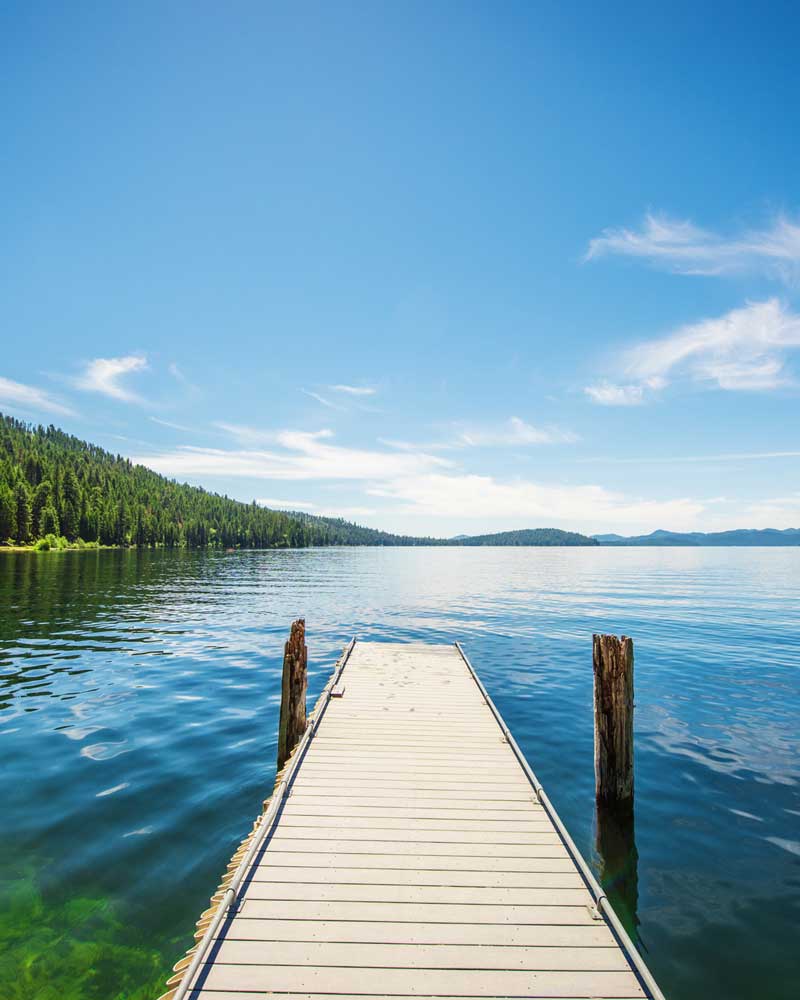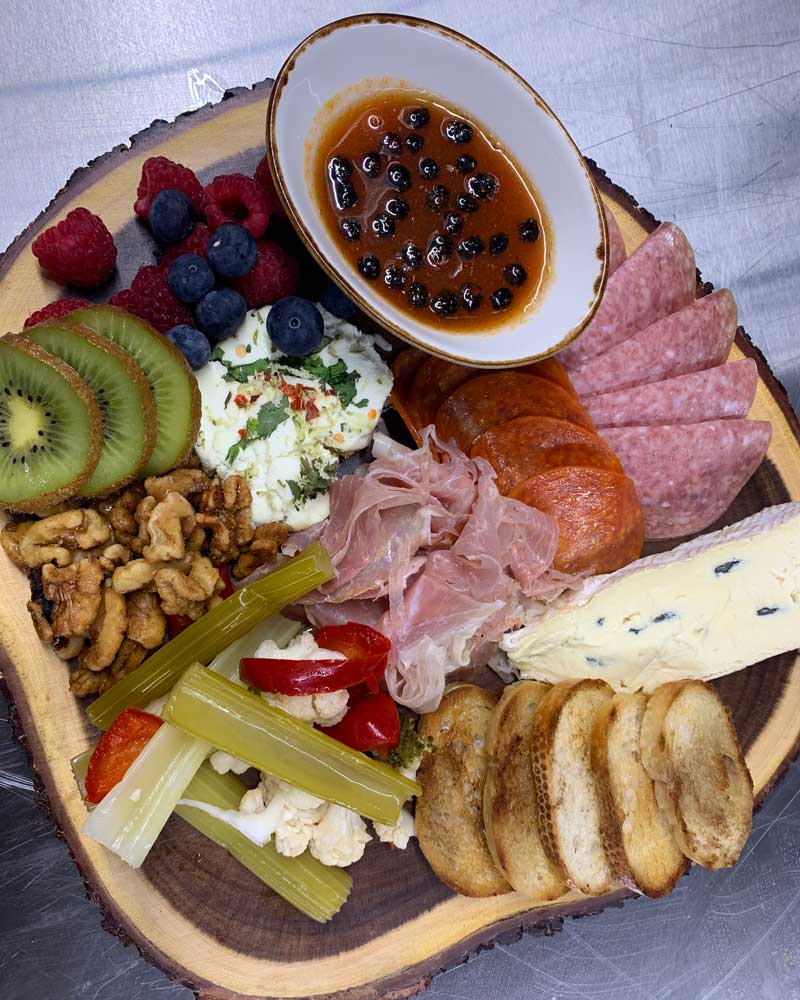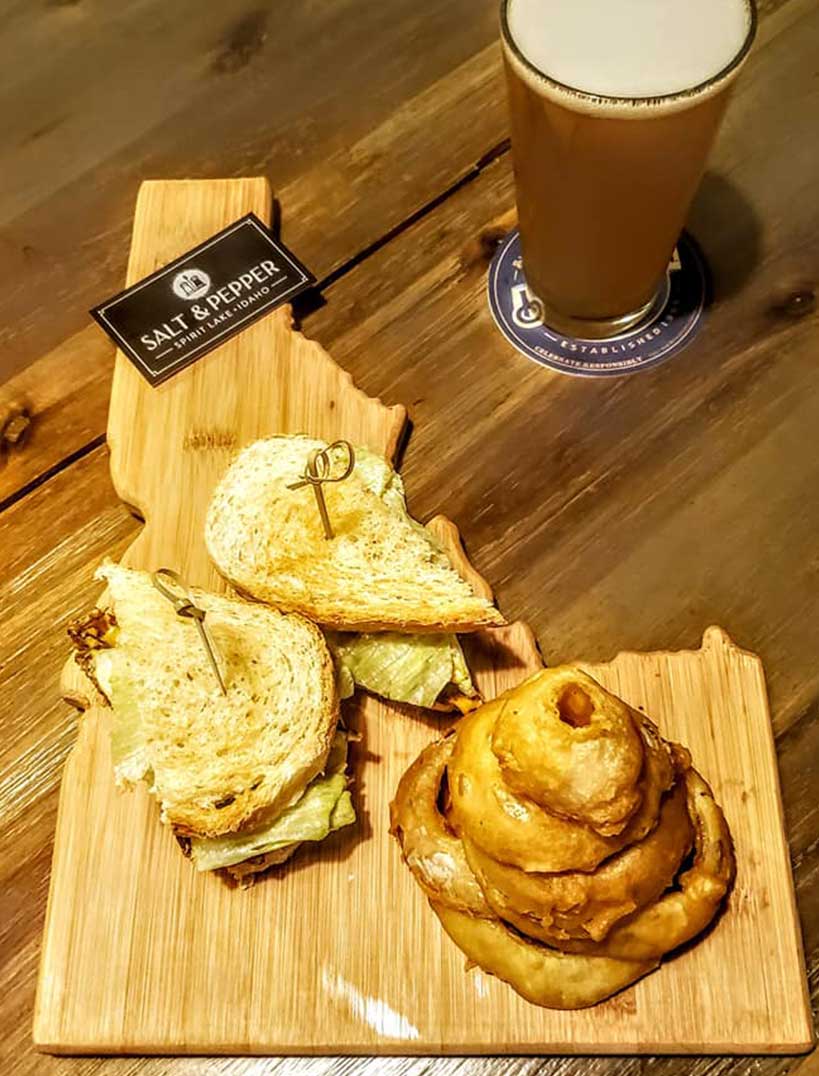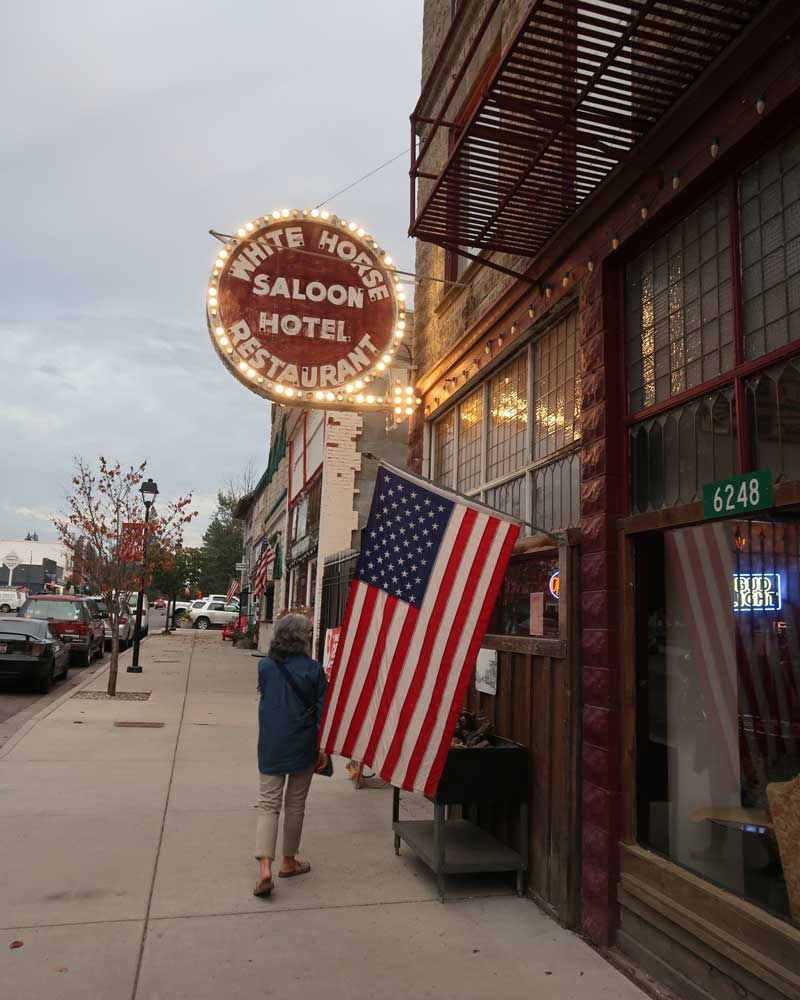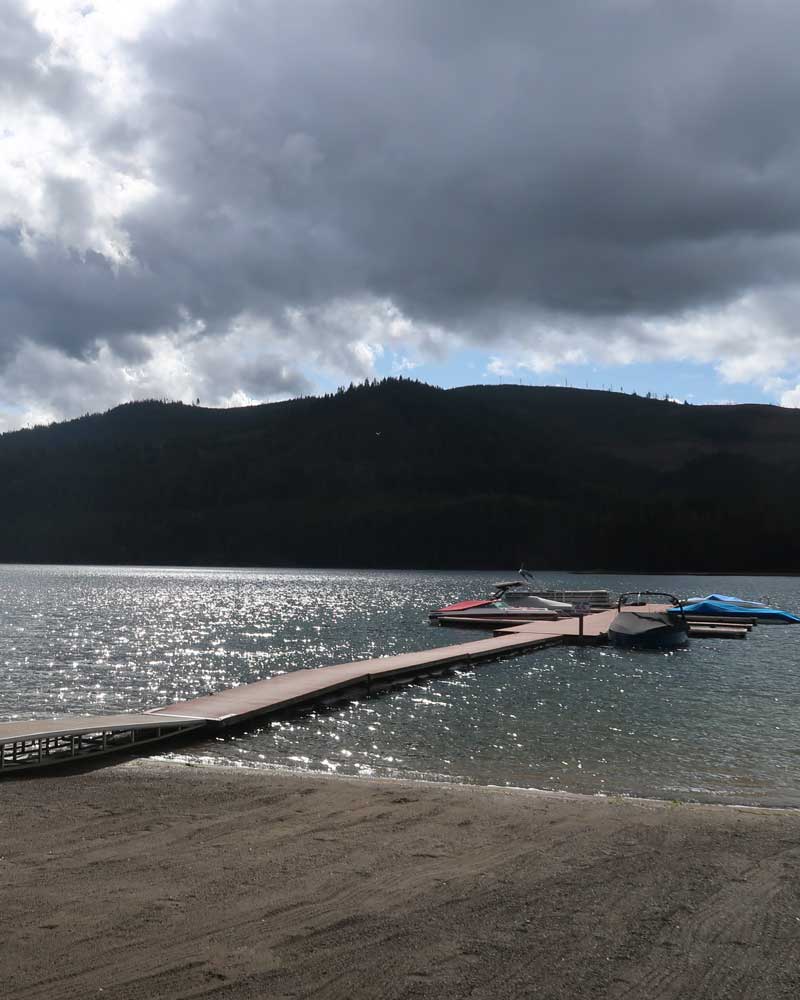 Adventures Abound in Spirit Lake and Post Falls


Day 5:

Spirit Lake is a small town that's big on outdoor adventure. After a hearty breakfast of chicken and waffles at Salt & Pepper, we embark on an exhilarating mountain biking tour of the Empire Trails System. Afterward, we treat ourselves to the popular Moosehead Lager at the White Horse Saloon before lingering over a relaxing lakeside lunch at Sedlmayers Resort. If German fare is more your thing, Spirit Lake's Brats and Brews, specializes in mouthwatering bratwurst and local, craft beers. Be sure to check their Facebook for updates on events and live music.

Later, at the Linger Longer Lounge, we nosh on a fajita chicken pizza, bringing to mind my favorite Dave Barry quote: "Without question, the greatest invention in the history of mankind is beer. Oh, I grant you that the wheel was also a fine invention, but the wheel does not go nearly as well with pizza." Conveniently, our stay for the night, the Moose Inn, proves a five-minute straight shot on foot.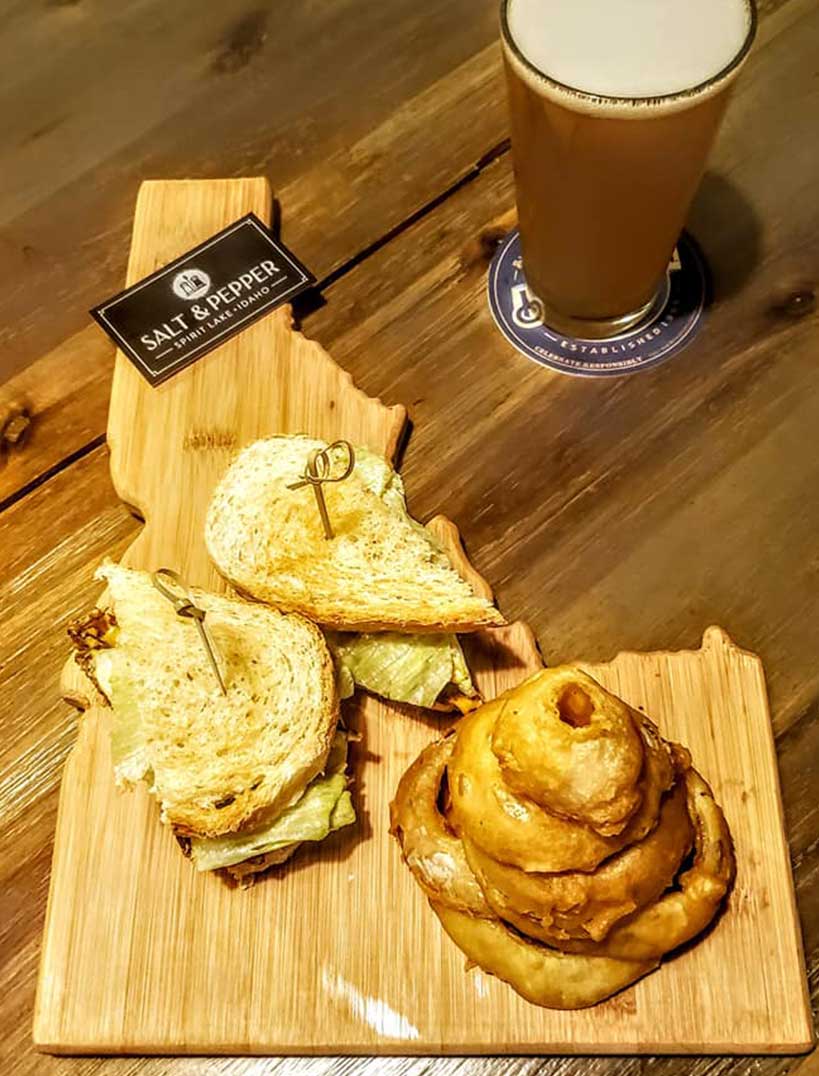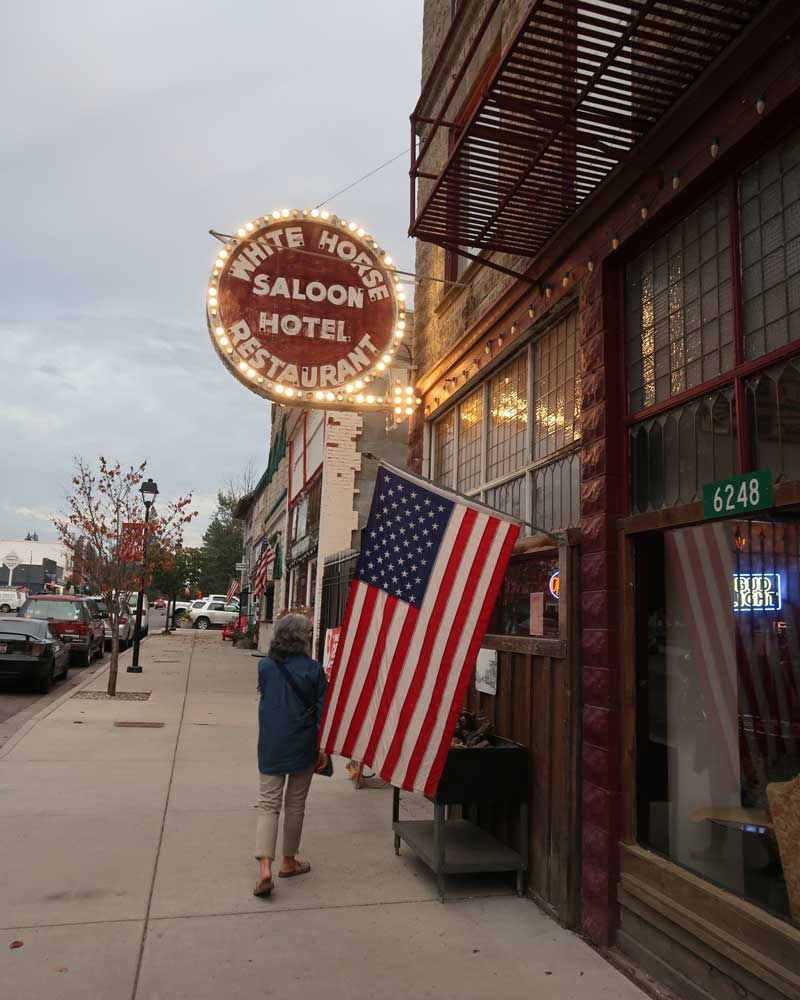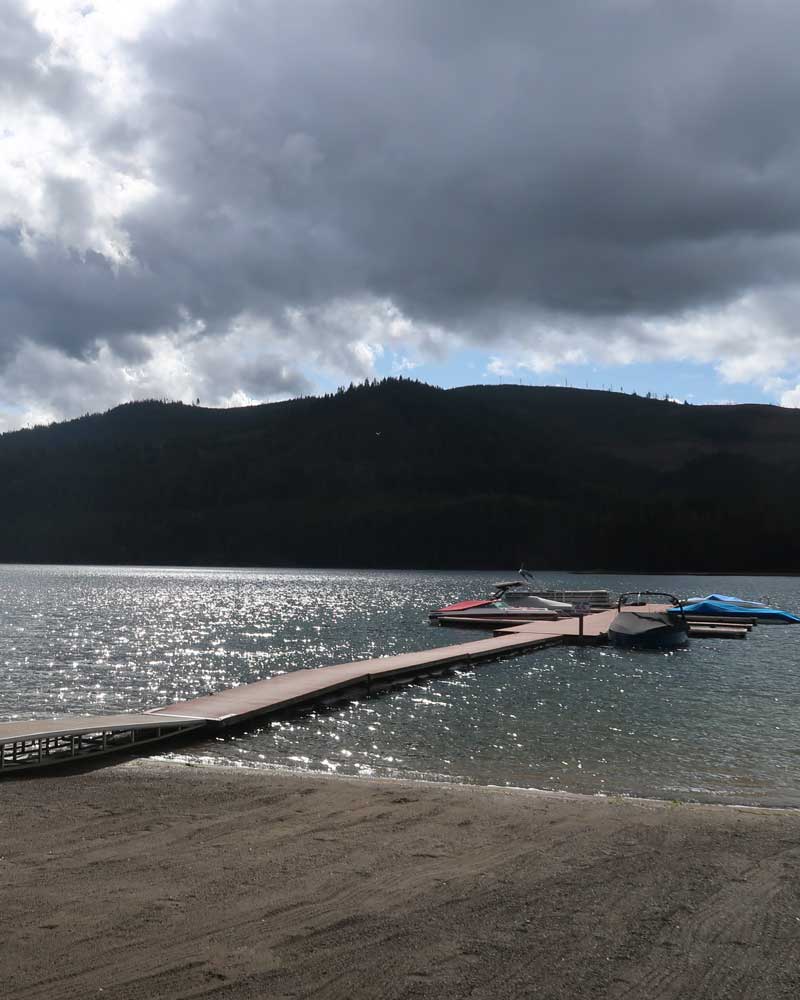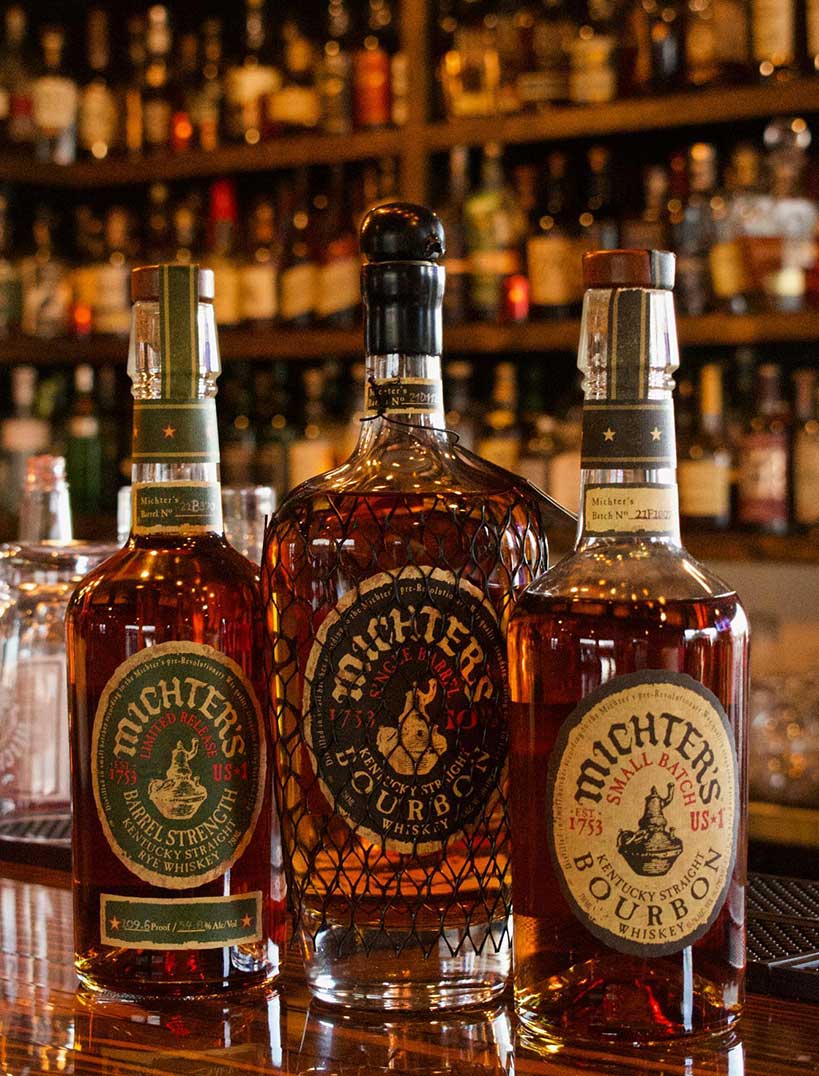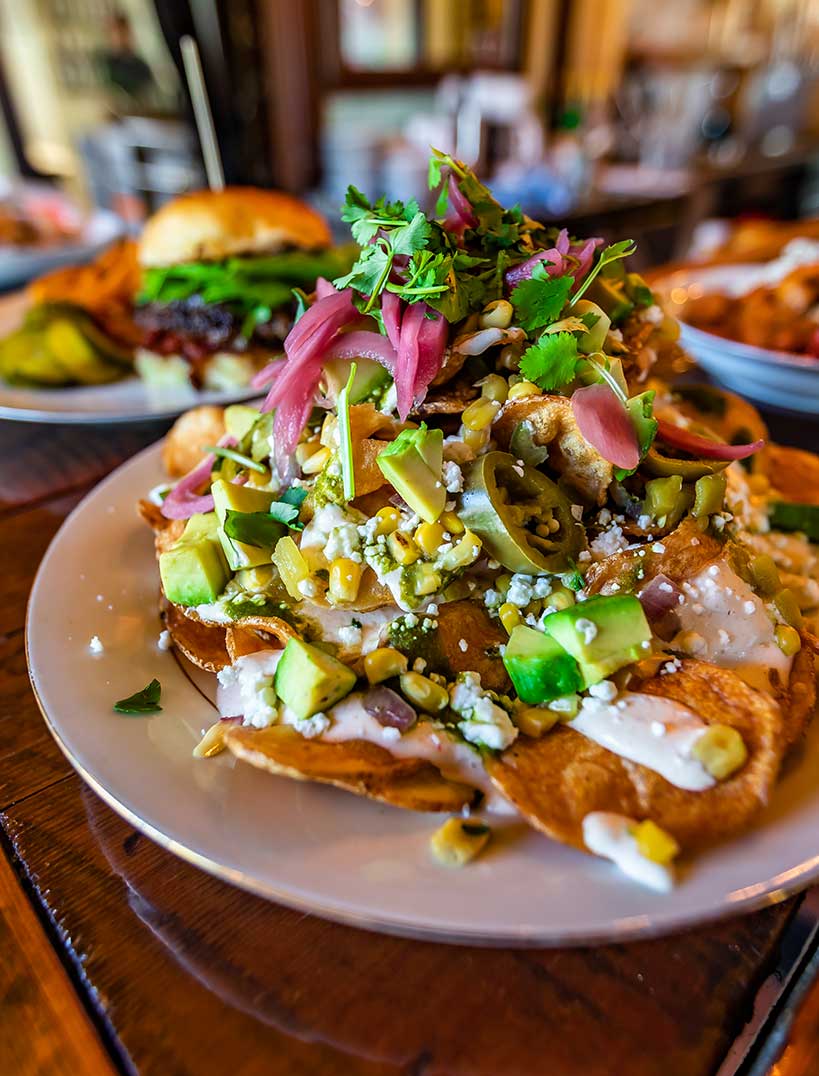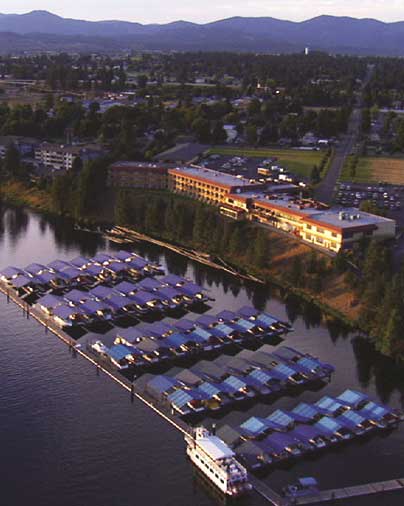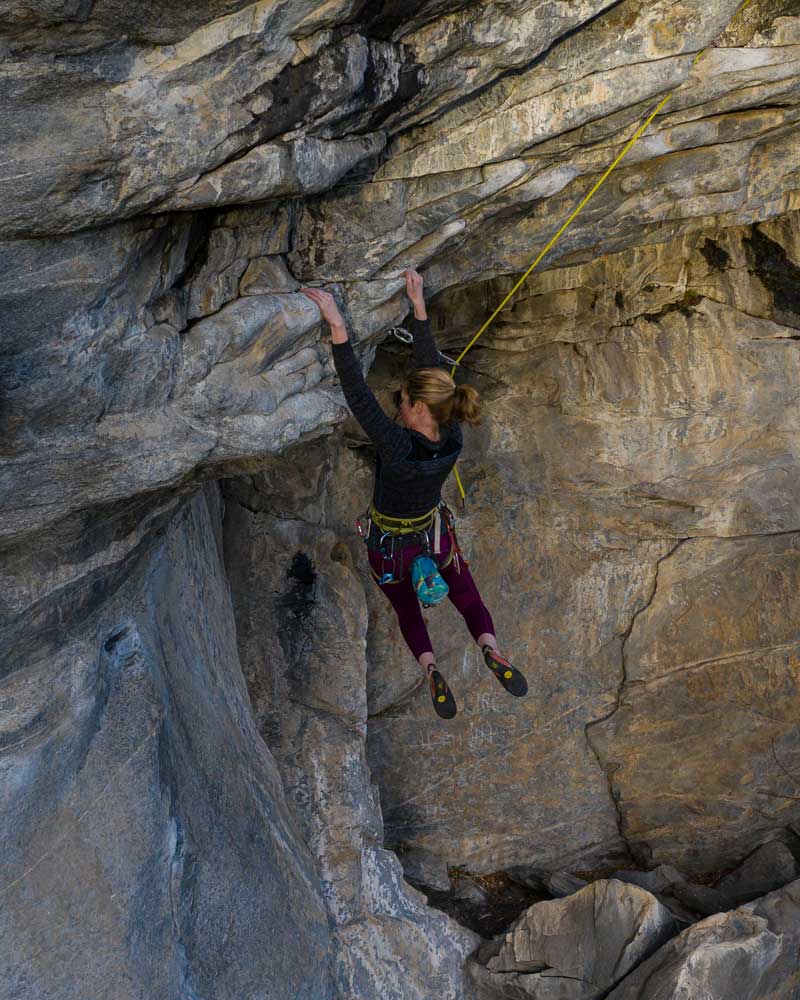 Day 6:
Red Lion Templin's Hotel on the River in Post Falls has a hip, mid-century vibe with streamlined furnishings in primary hues. It affords stunning views of the Spokane River and convenient access to kayak and stand-up paddle board rentals. Up for trying something new, the three of us take to the water. Paddling for a couple of hours certainly worked up our appetites. Fortunately, Sawmill Grille & Spirits had the answer: a mouthwatering House Burger made with locally sourced beef and homemade bacon jam and an award winning Smoked Old Fashioned. Feeling adventurous we decided to try the Q'emiln Climbing Walls, the regions' most accessible rock climbing haven. After conquering the Schoolhouse Rock, a special playground for the grom in your life, we hit the Republic Kitchen + Taphouse for tasty cauliflower tacos and frosty glasses of Must Be the Honey Blonde Ale.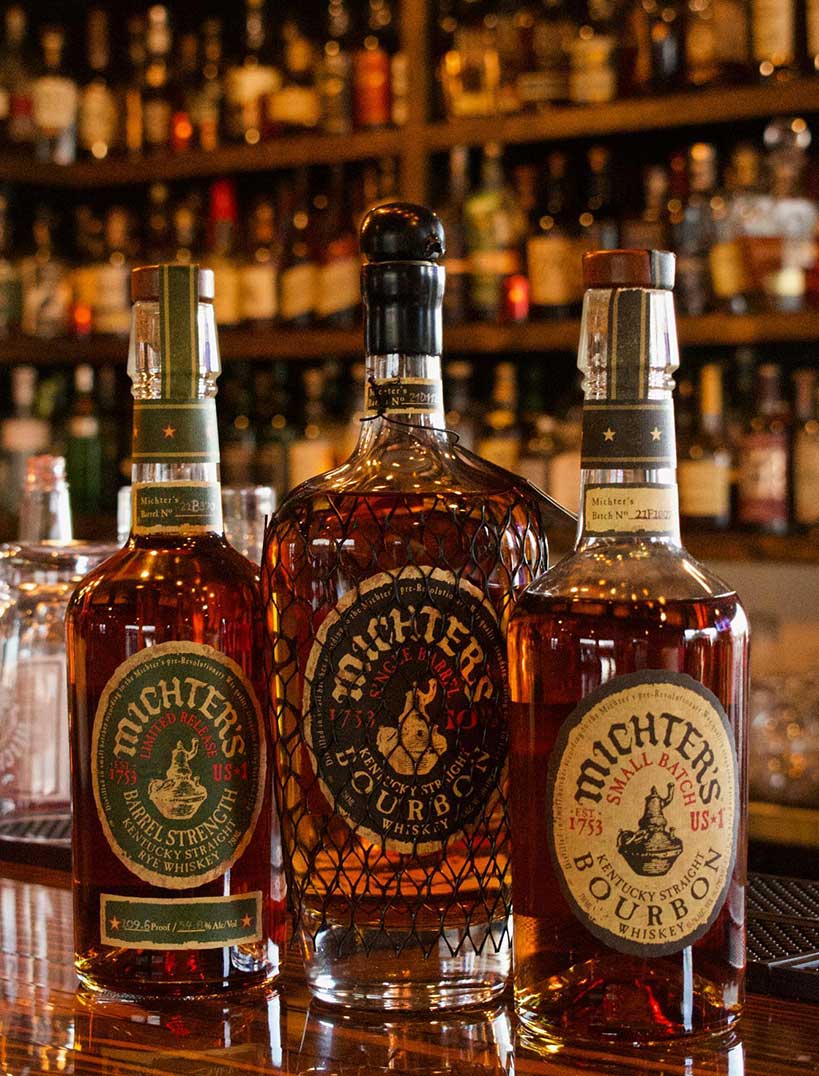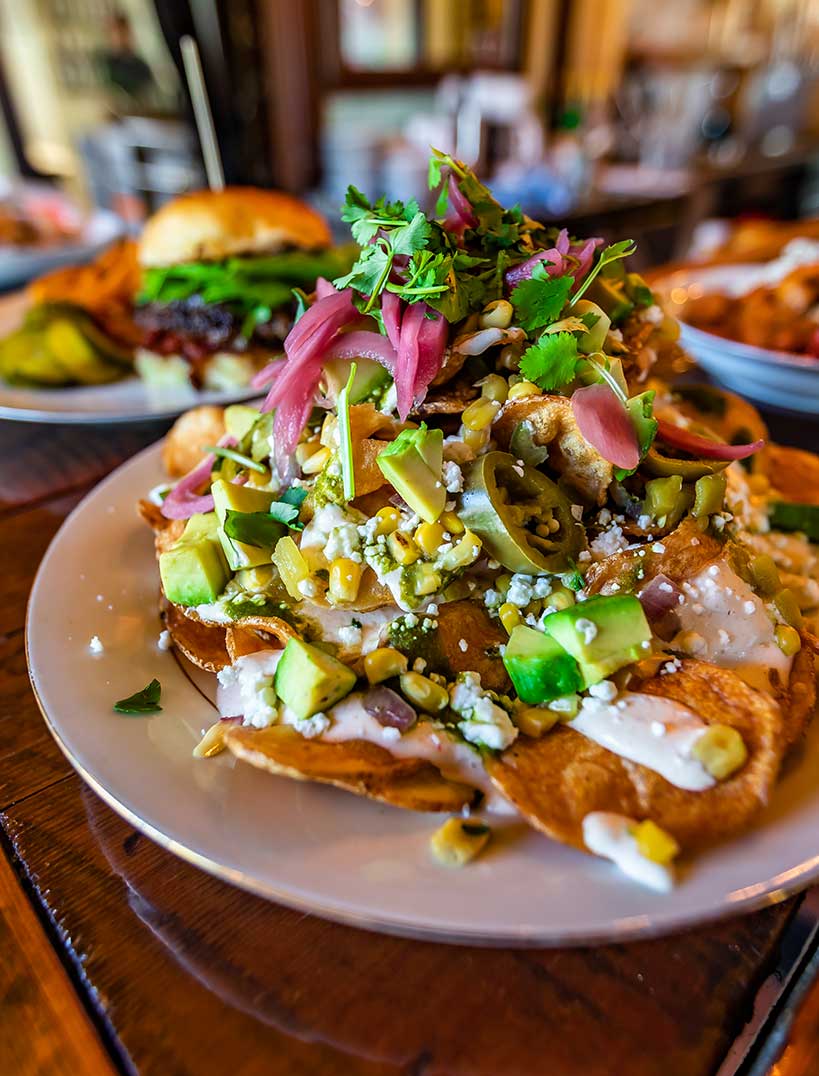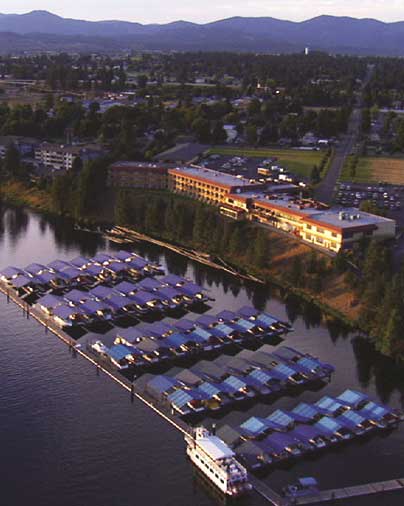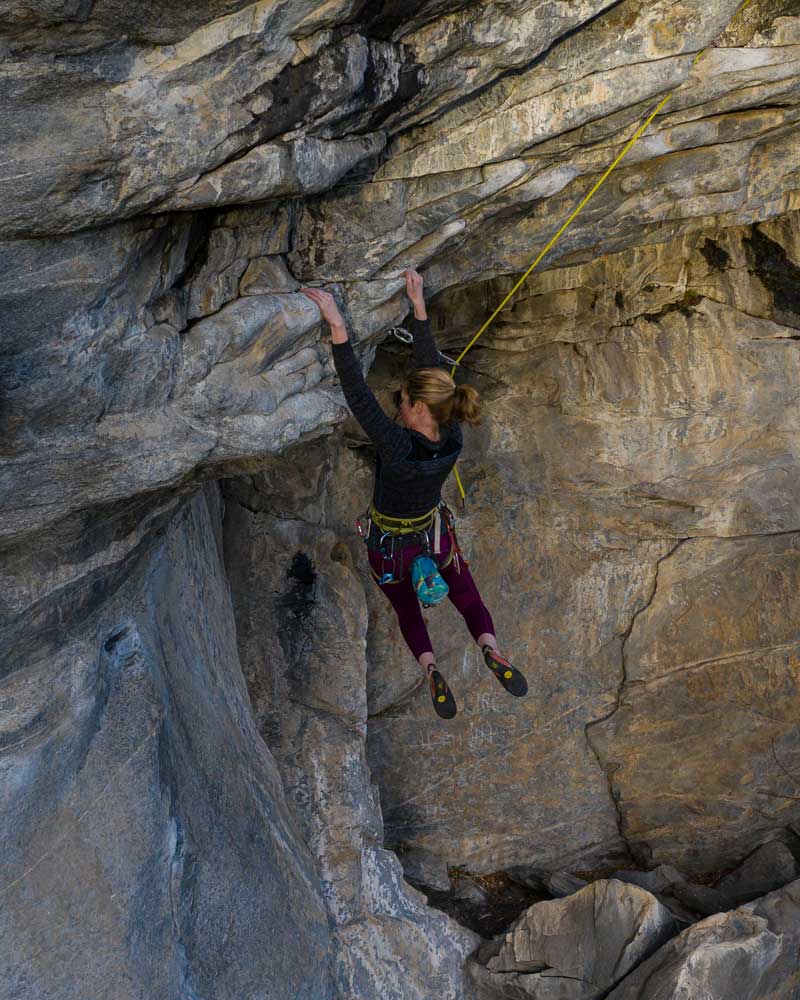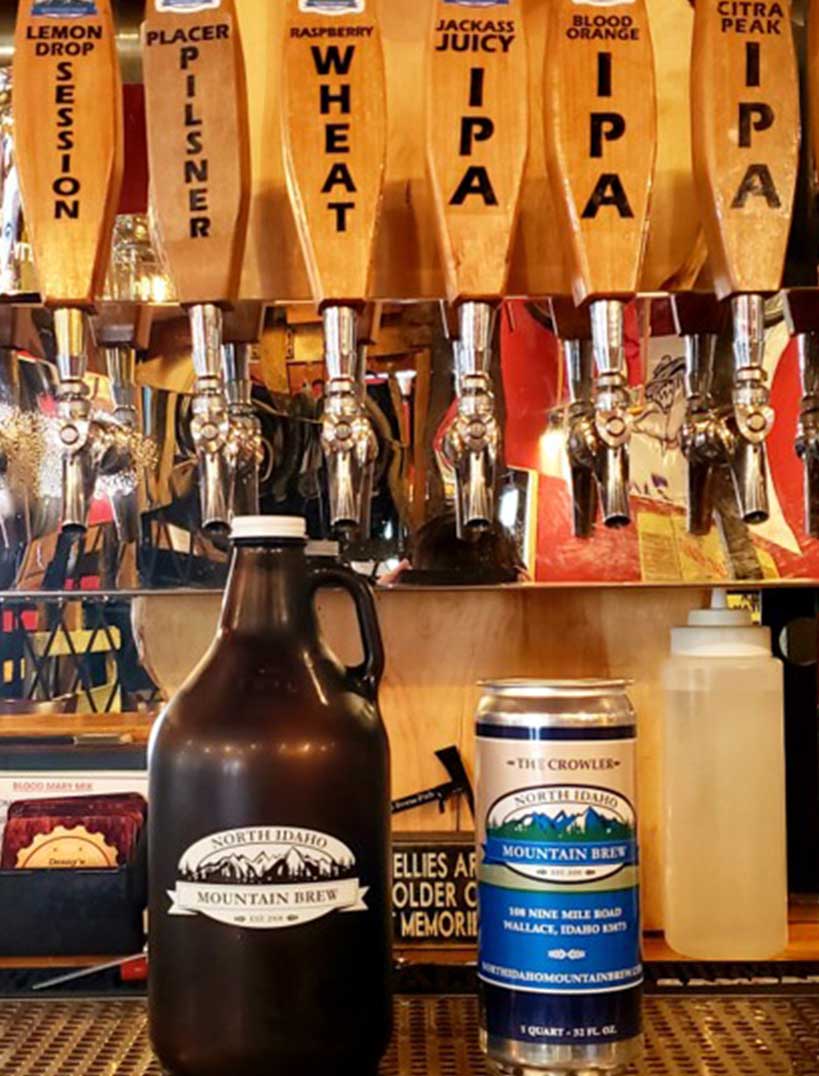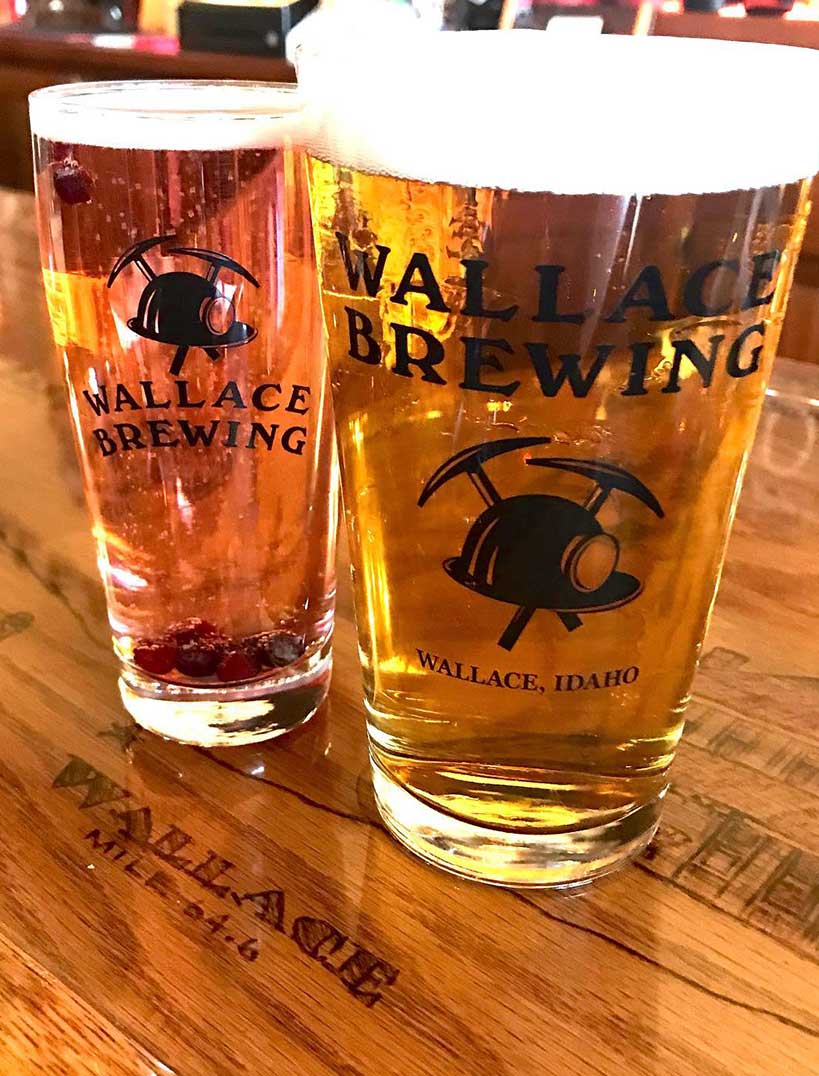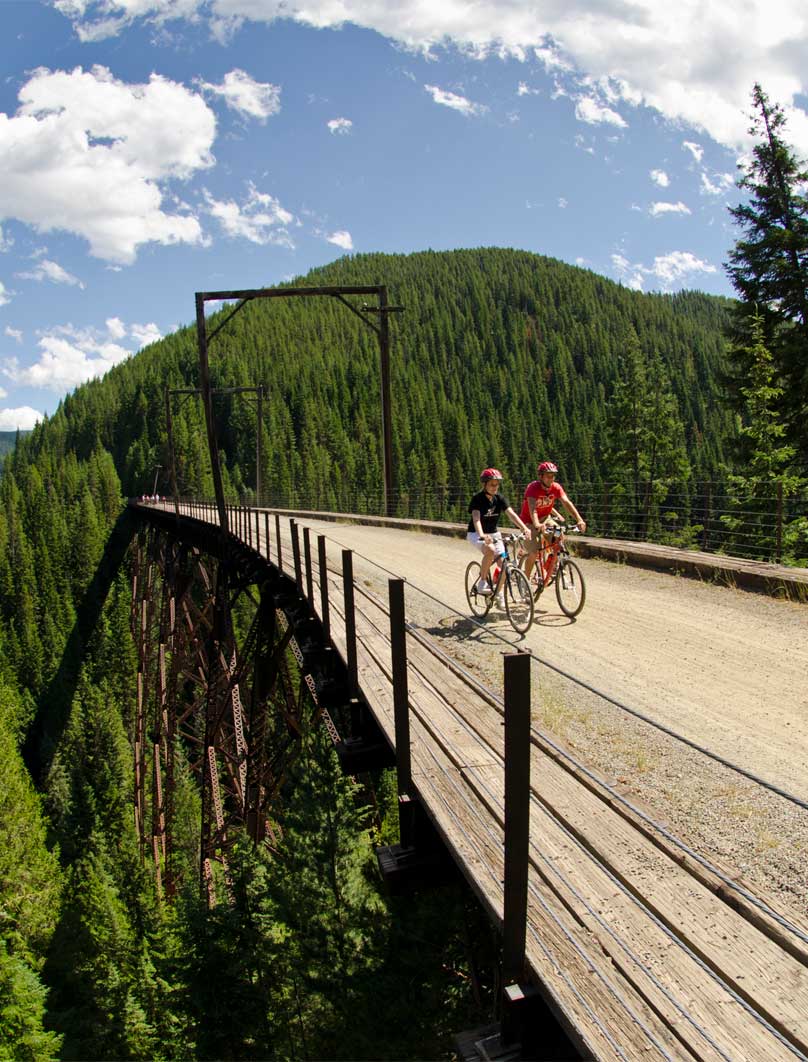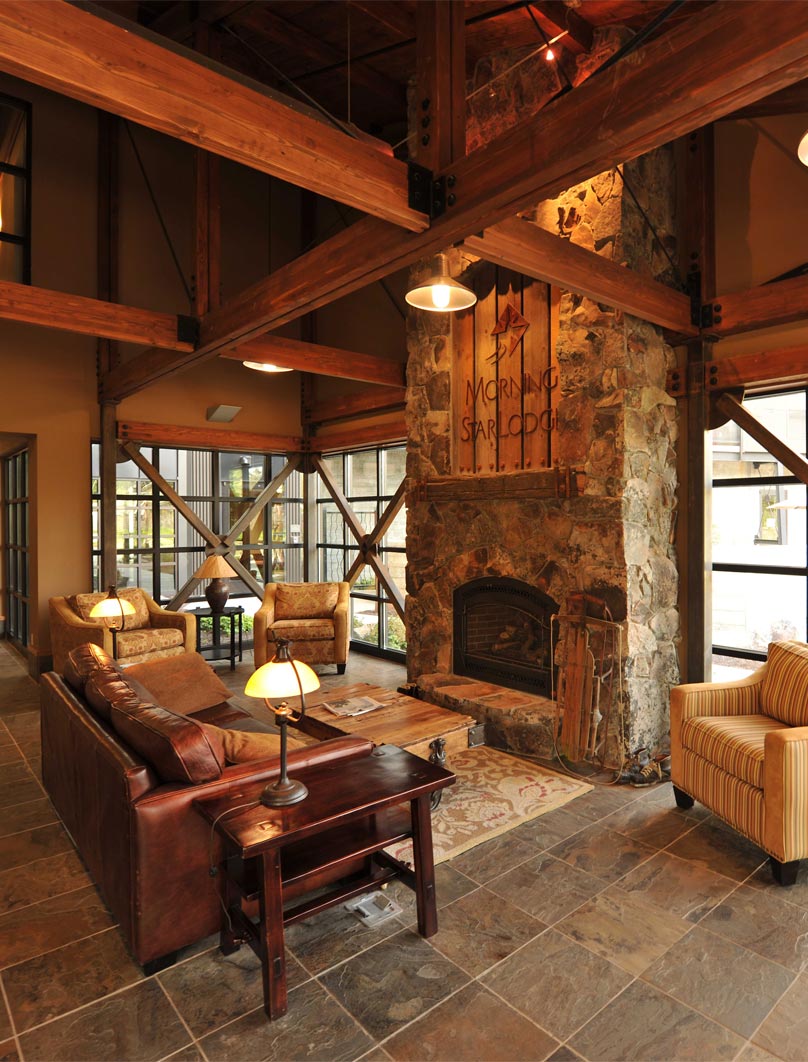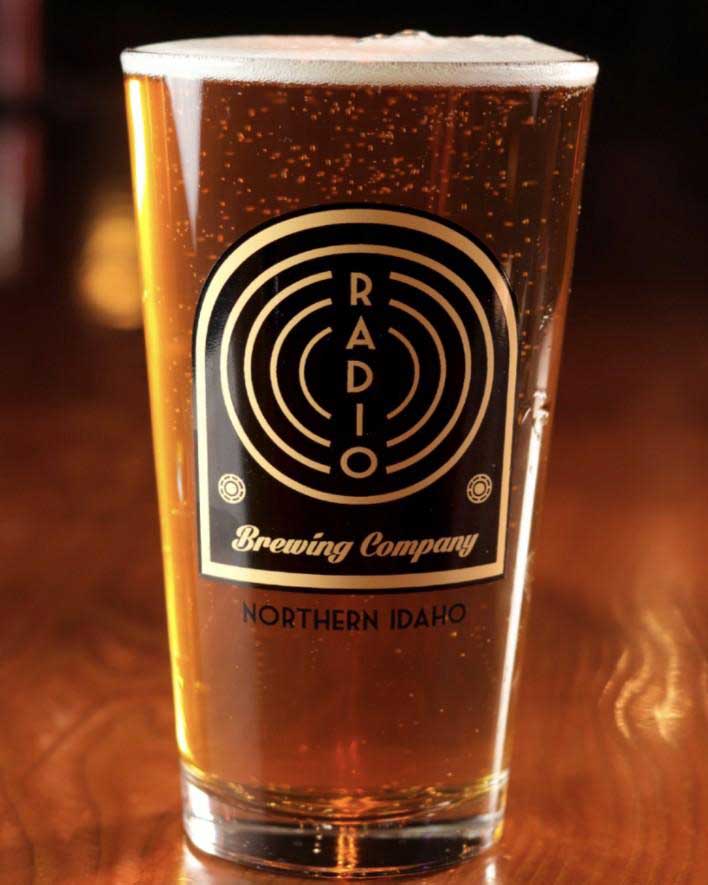 From the Route of the Hiawatha to Hells Canyon


Day 7:

Bikes and brews are the name of our game in Silver Valley. We started out early at Lookout Pass and followed the Route of Hiawatha, a 15-mile mountain bike and hiking trail, the crown jewel of rail-to-trail adventure. We biked along trestles that seemed to compete with the treetops and into tunnels that provided cooling breezes. From there, we savor our way through a series of fabulous breweries. Paying homage to the town's mining history, we stopped in at Wallace Brewing Company and tried their RedLight Irish Red Ale. Next up was Radio Brewing Company in Kellogg, where we each sipped on Silver Val's Huckleberry Blonde. Before closing out the night, we headed to North Idaho Mountain Brewery & City Limits Brew Pub and snacked on jumbo pretzels, spicy mac and cheese bites and loaded nachos. Morning Star Lodge at Silver Mountain Resort provided some much-needed shut-eye.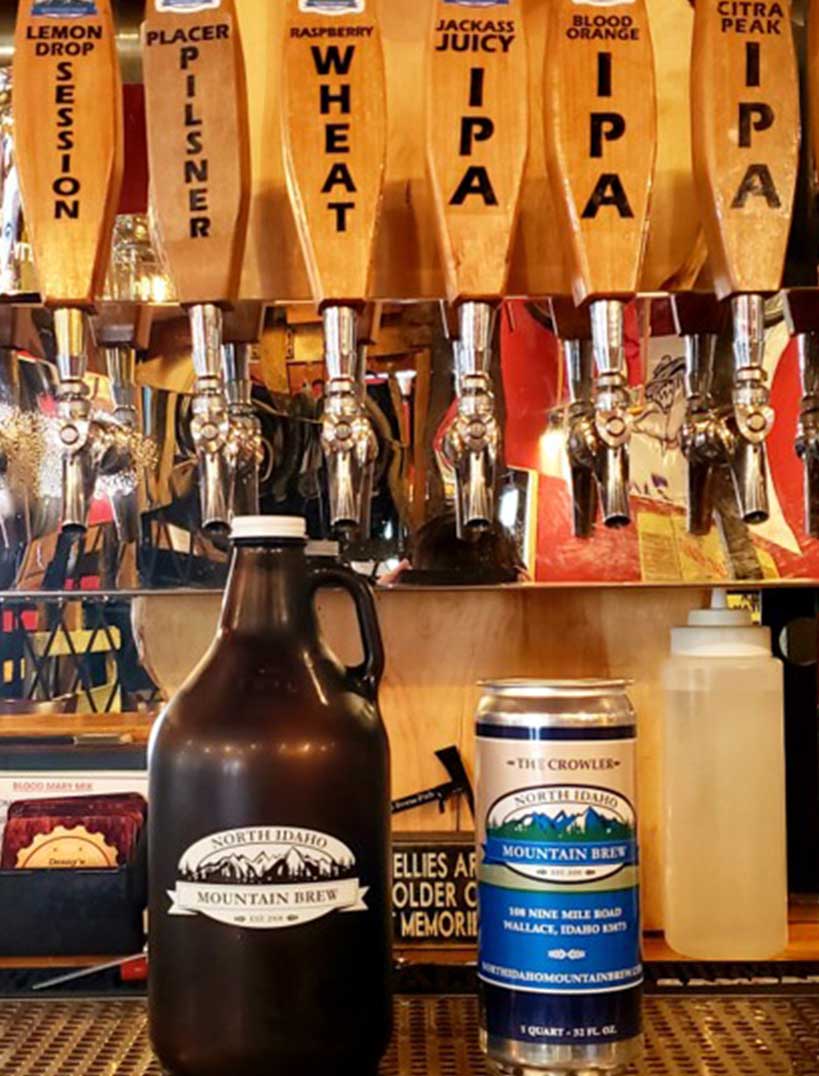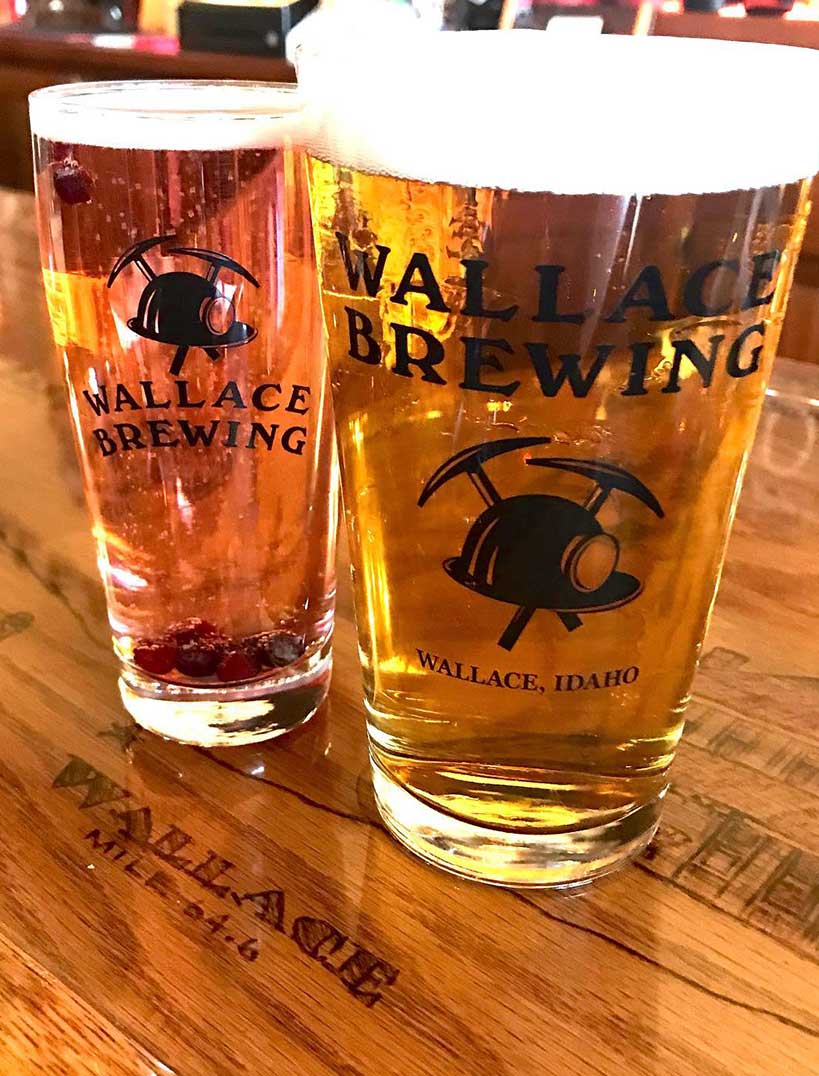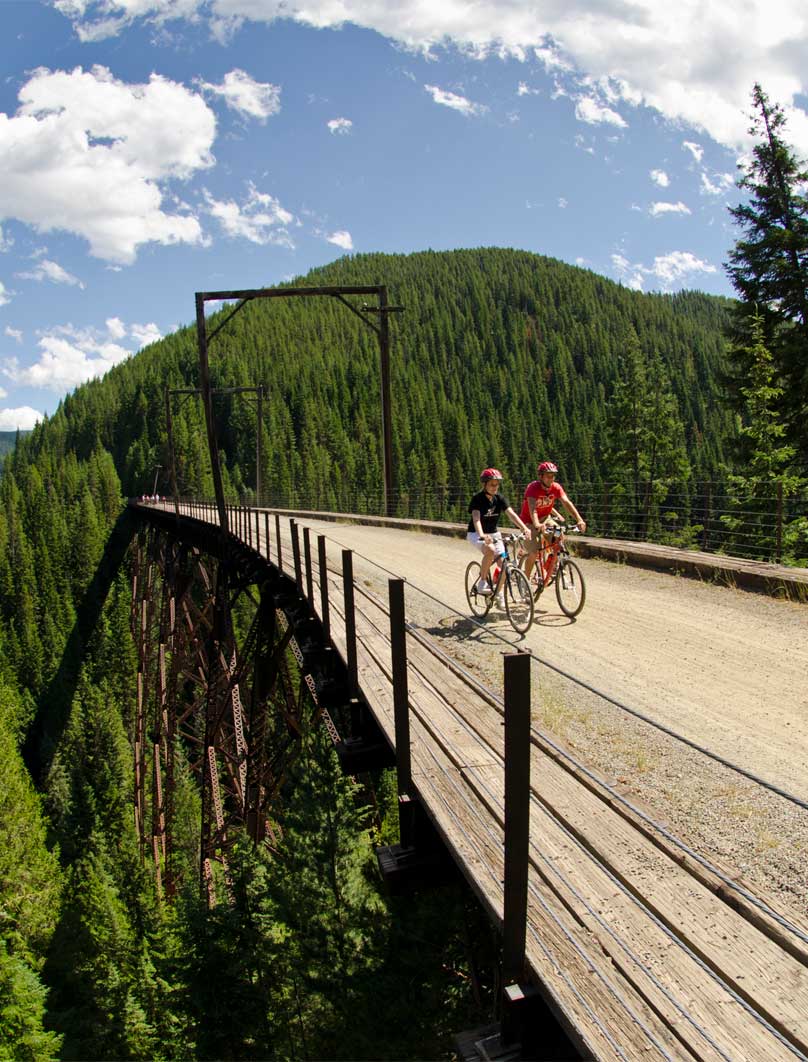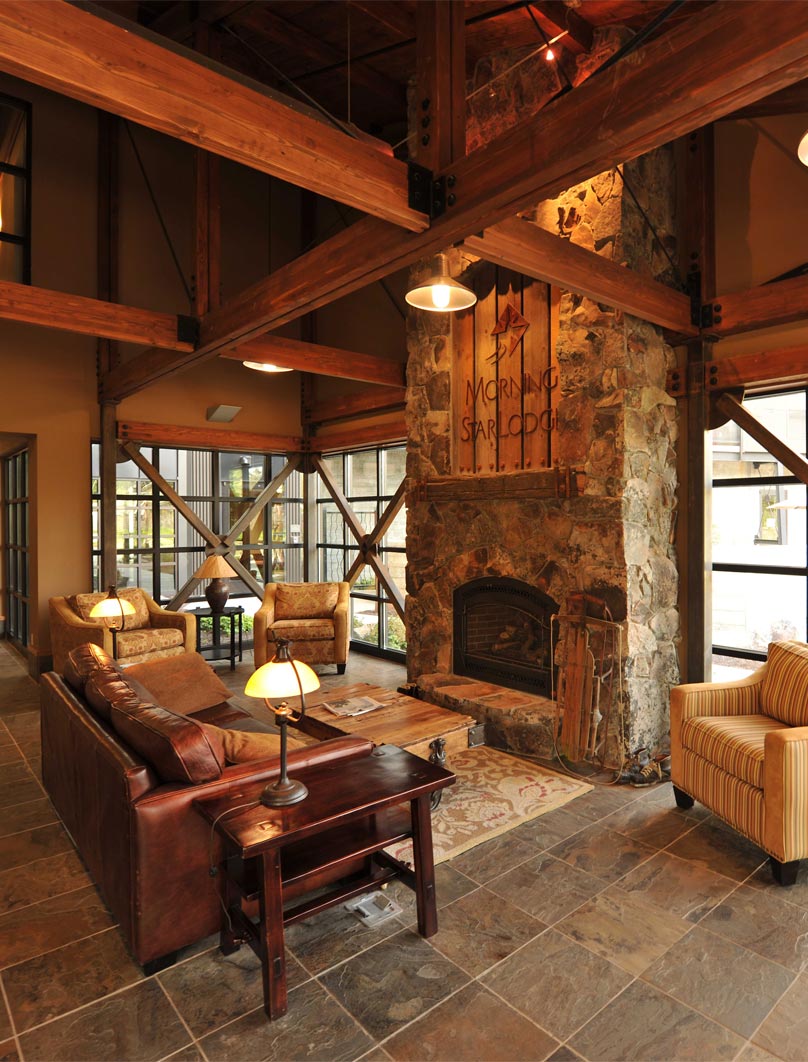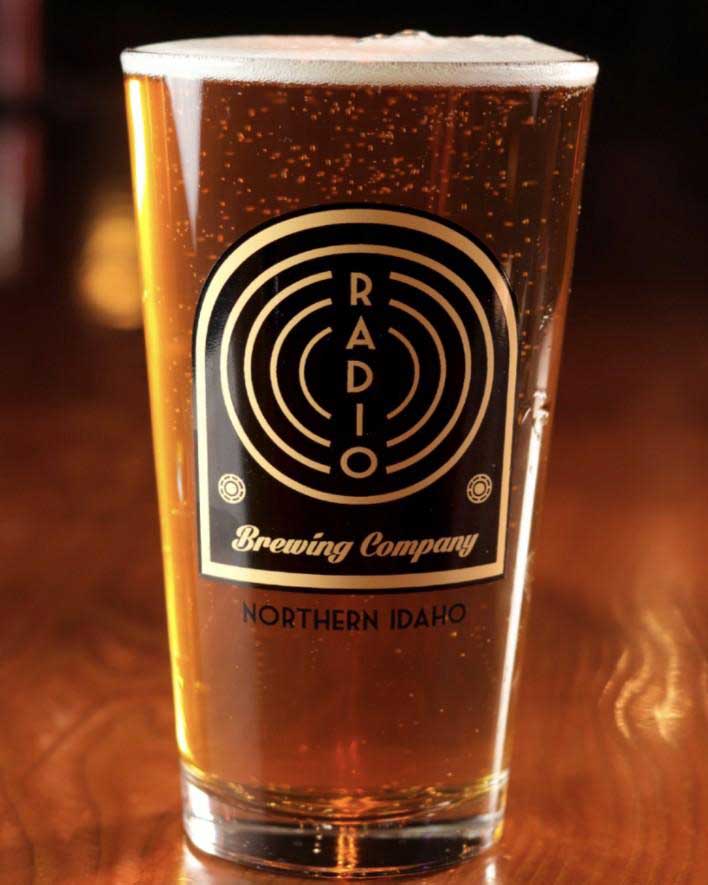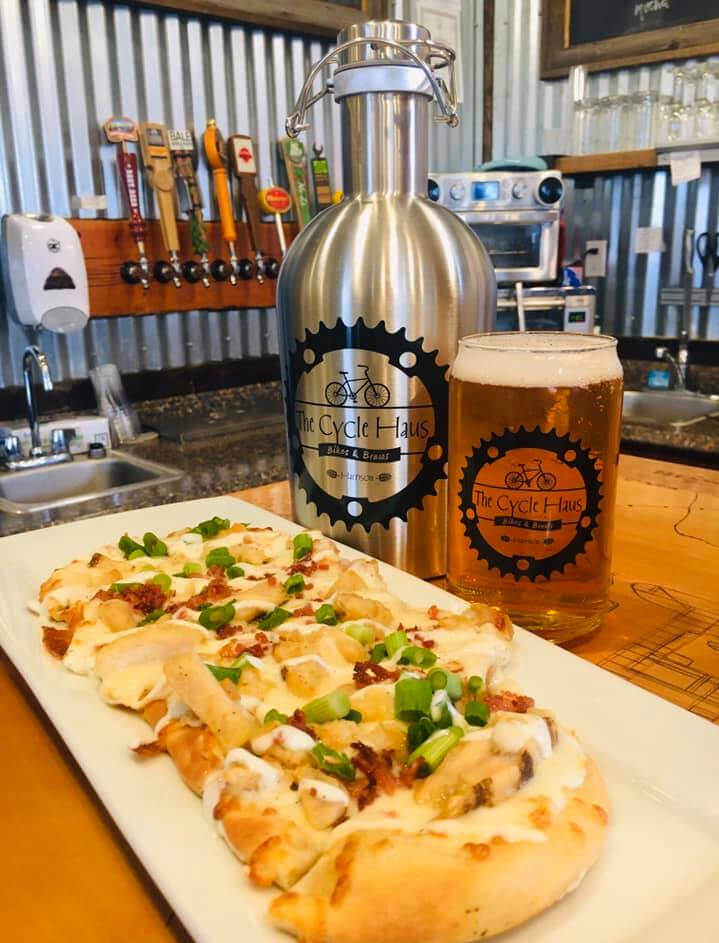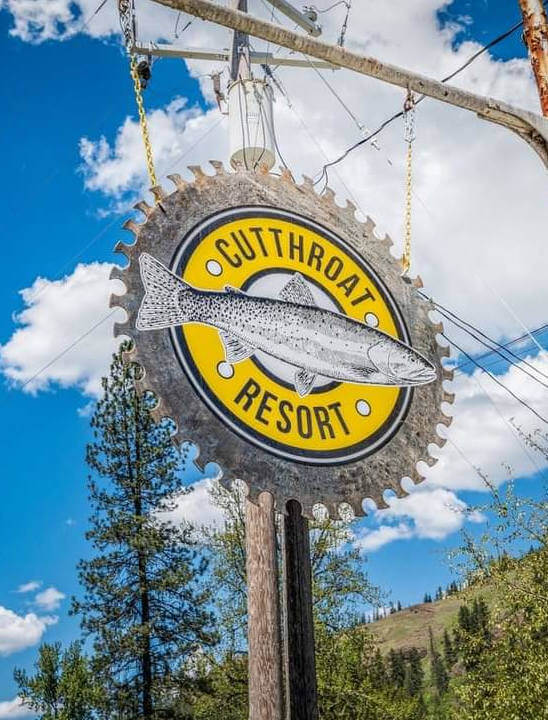 Day 8:
The day starts early with a drive to Harrison. Nestled at the mouth of the Coeur D'Alene River, we enjoy the change of pace of this picturesque town. After some exploring, we lunch at The Cycle Haus before heading to St. Maries, quintessential small-town America. Hanging out and tubing on the St. Joe River makes for a leisurely afternoon before we cozy up at the Cutthroat Resort's homey cabins for the night.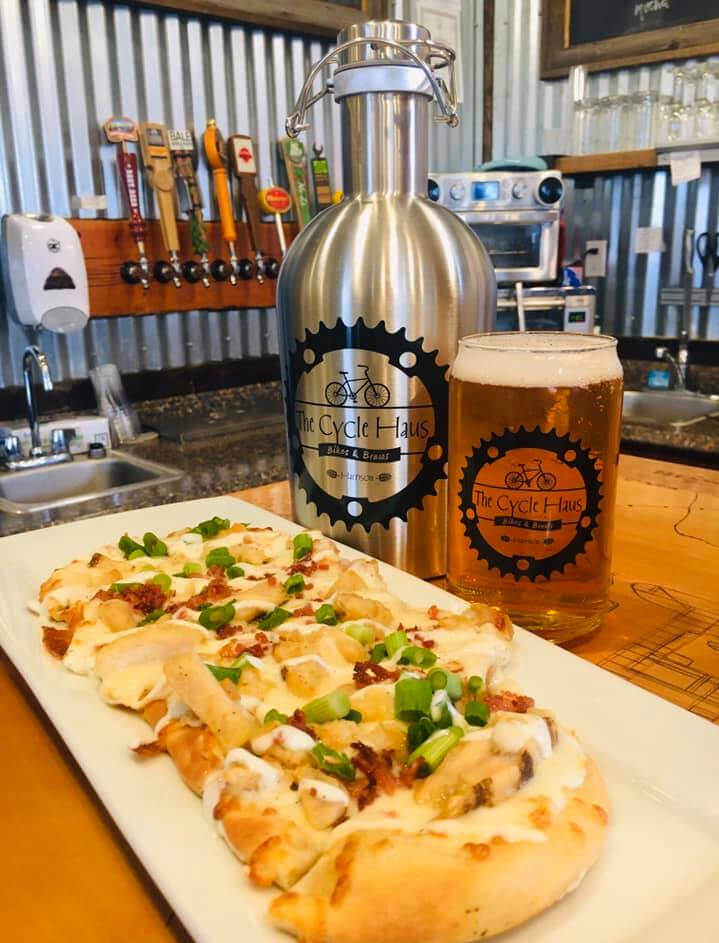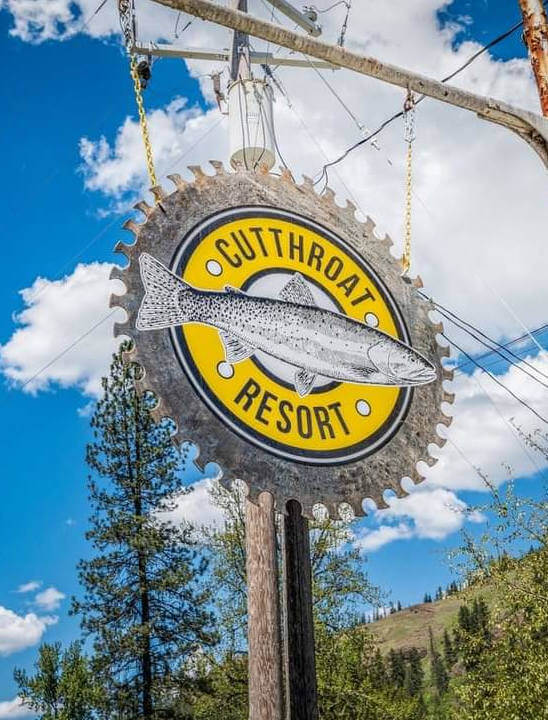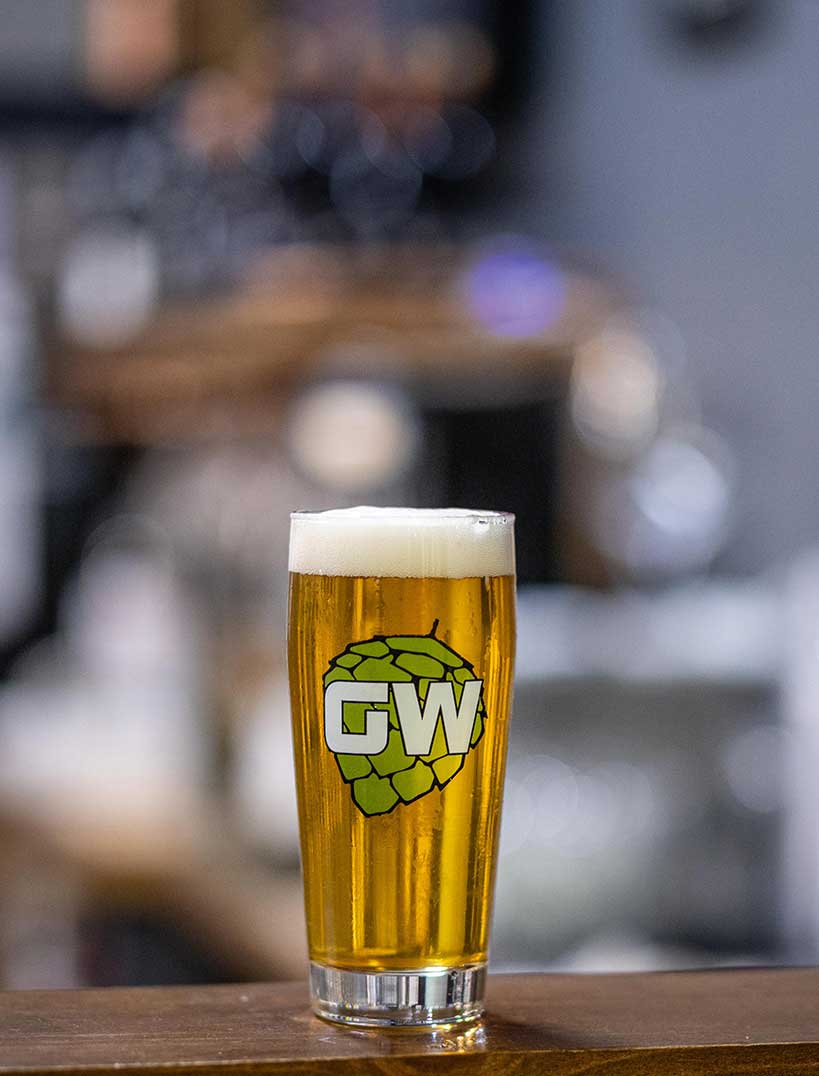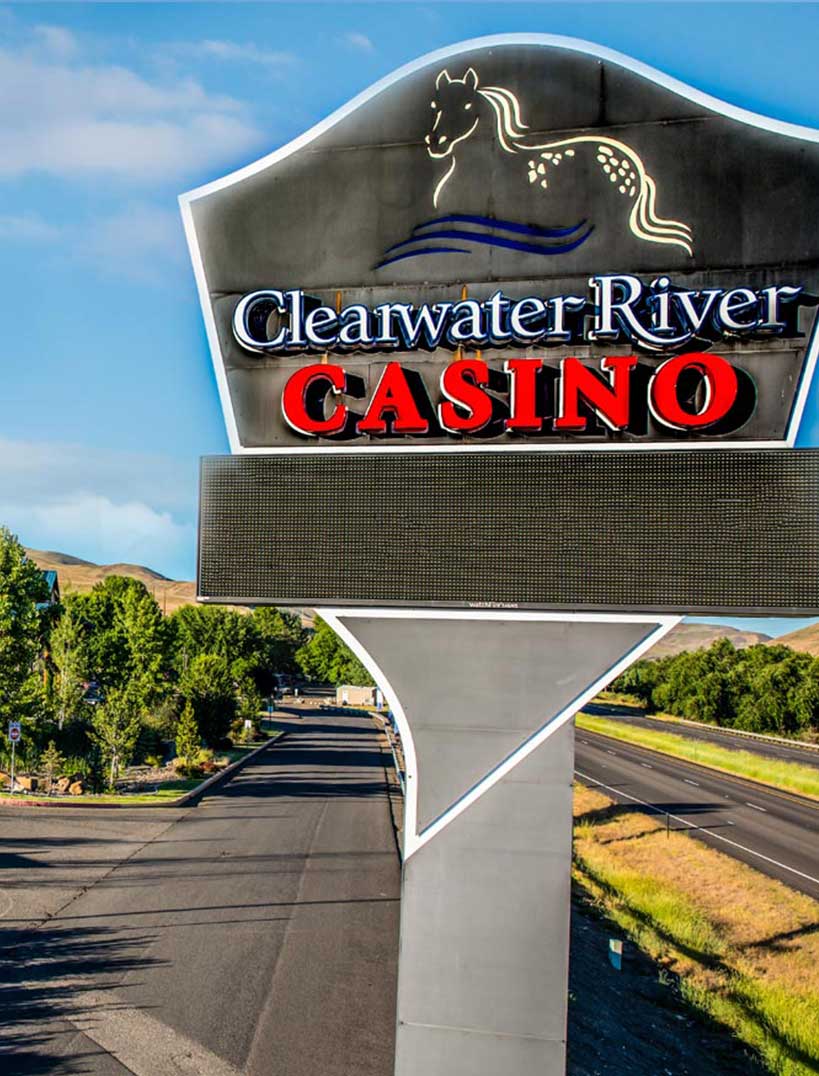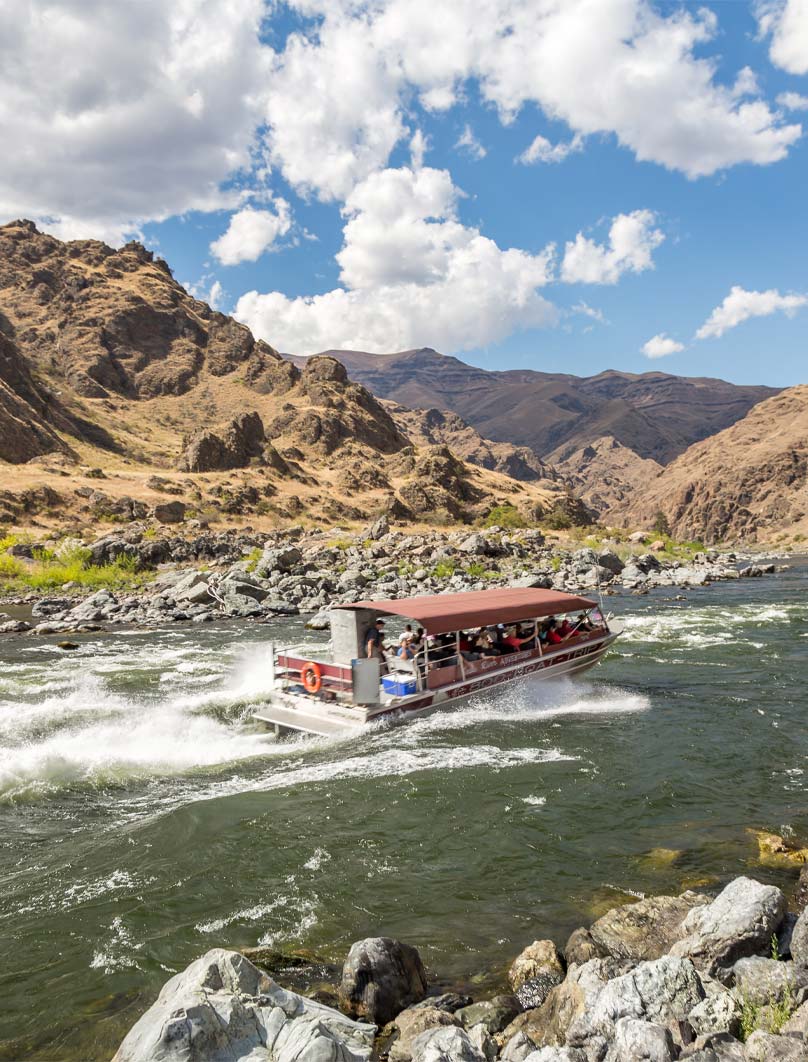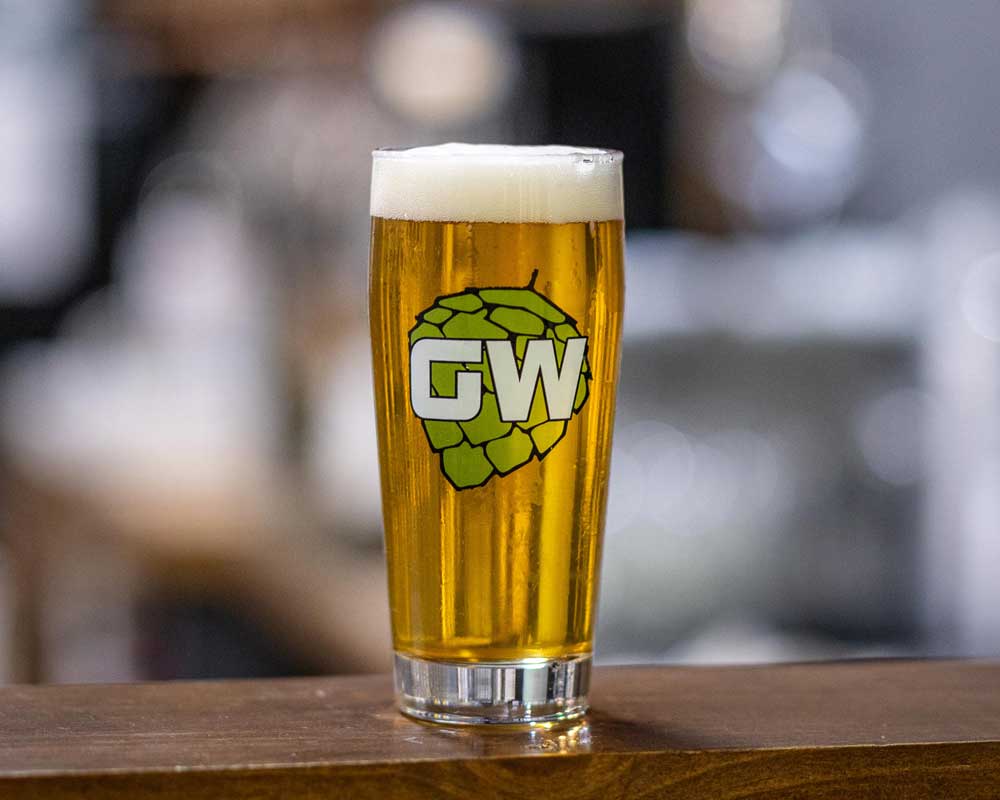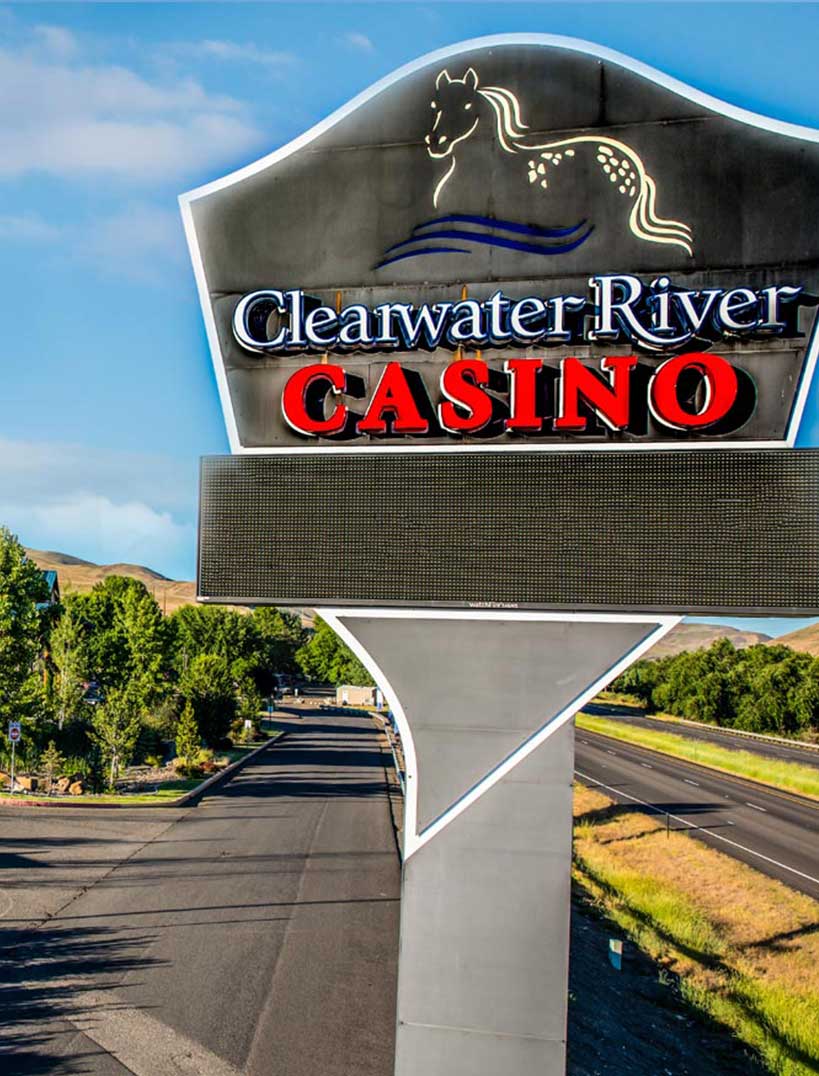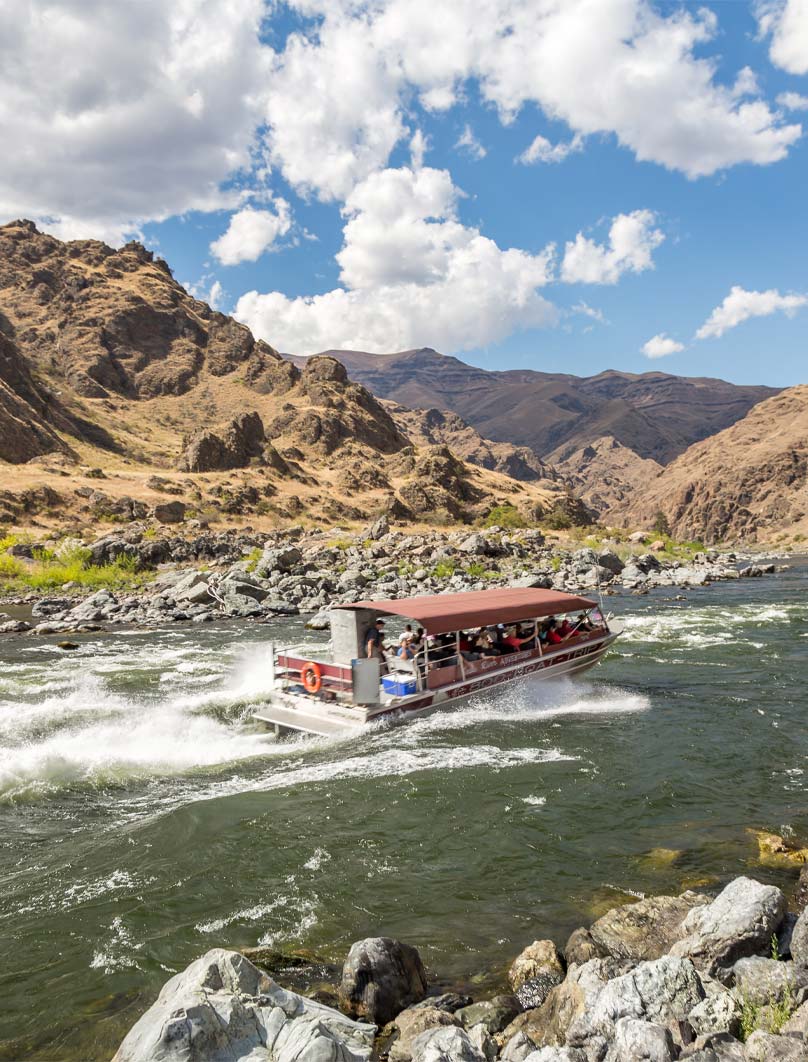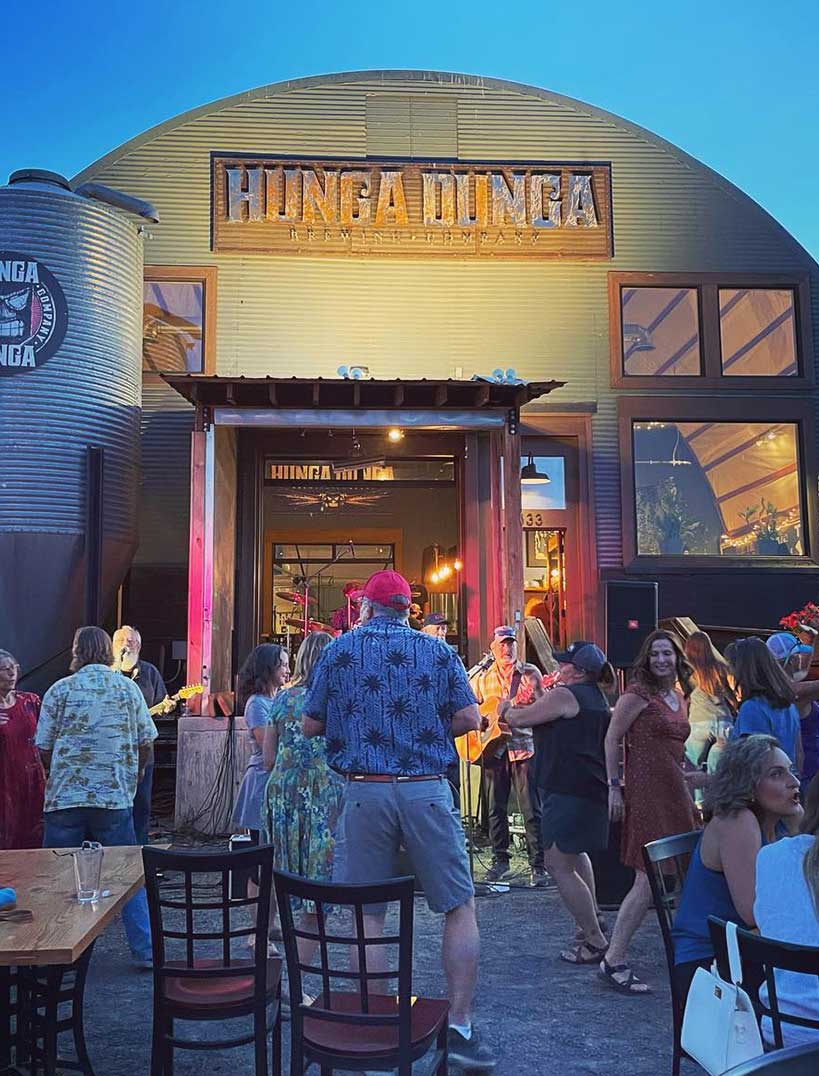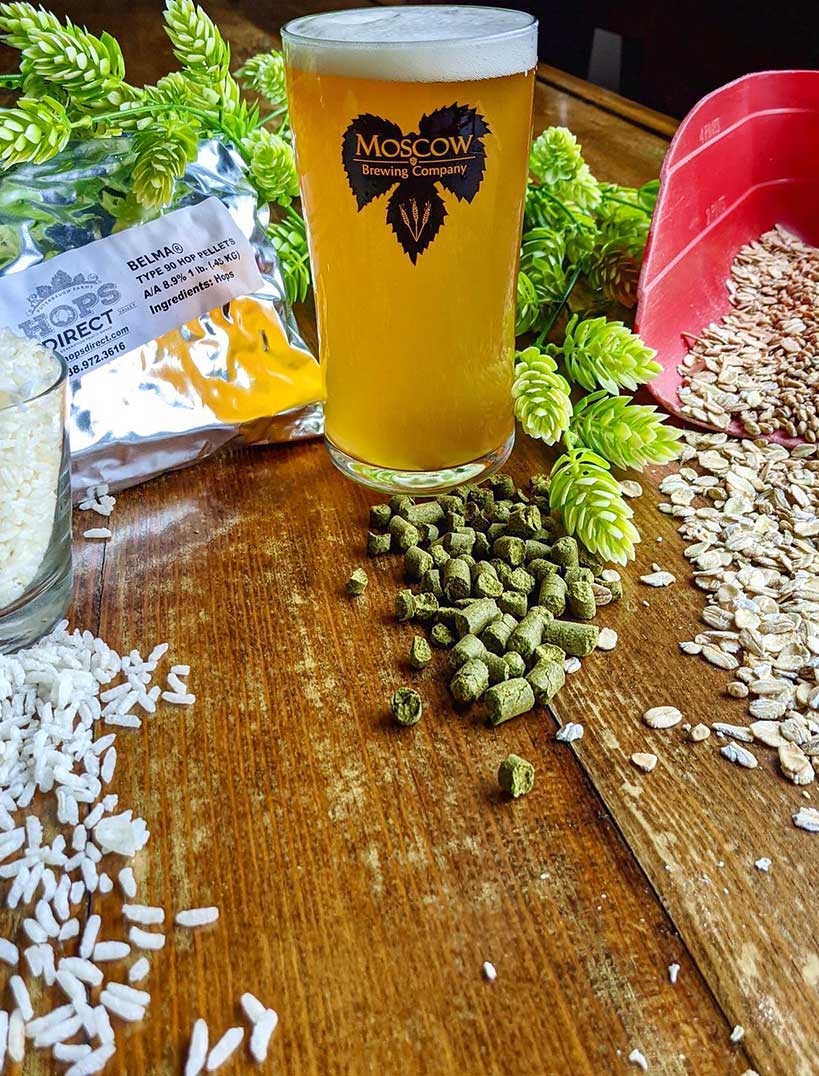 A Savory Ending to a Perfect Vacation


Day 10-11:

From Lewistown, we visit Moscow and Riggins, which make us long for an extra week in Idaho. At the Hunga Dunga Brewing Co., we fall in love with the Cold Brew Coffee Stout and the Moscow Brewing Company has a Red Ale that Vanessa can't stop raving about. We stay at the Hattabaugh Hotel, in the thick of downtown. Riggins boasts Heaven's Gate Brewery and a piquant house-made Jalapeno IPA worth the stop.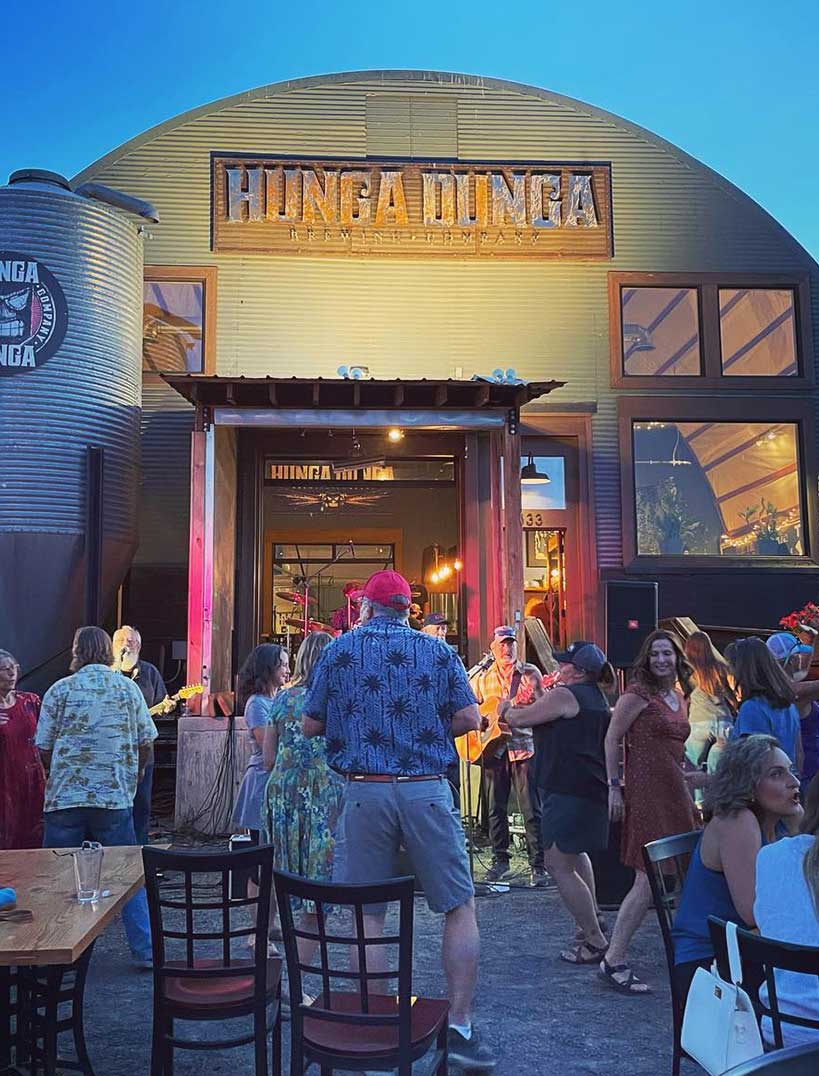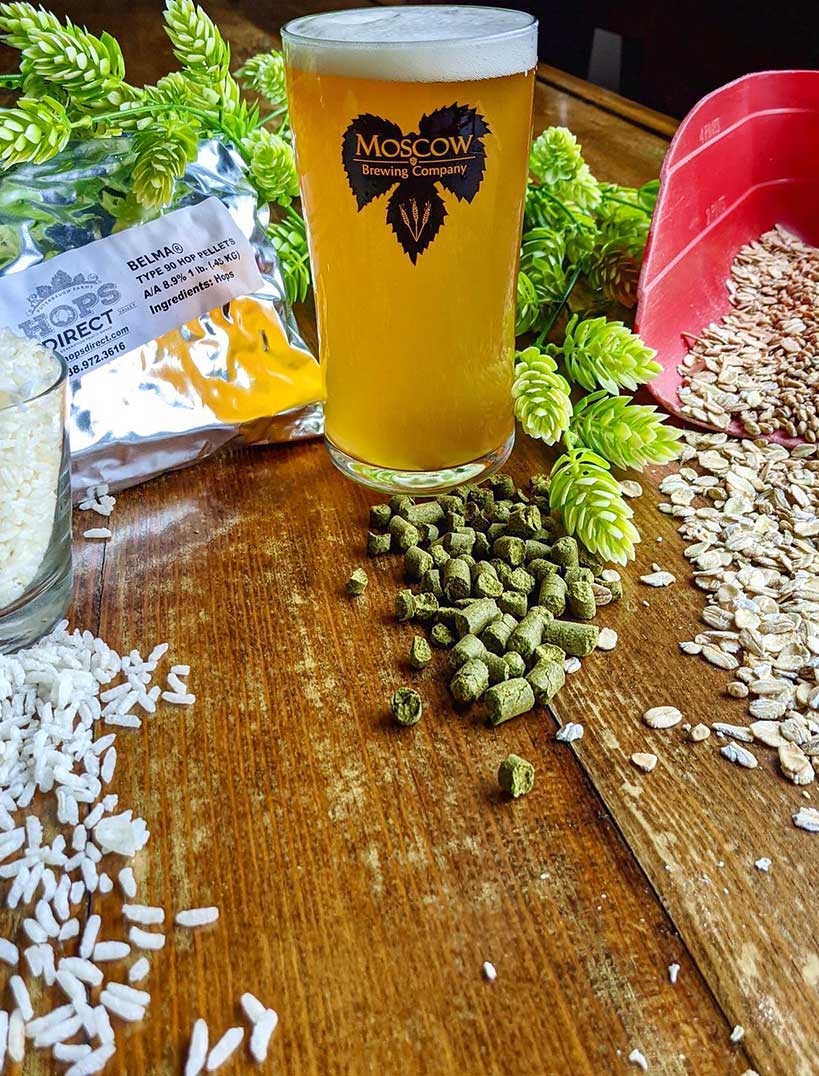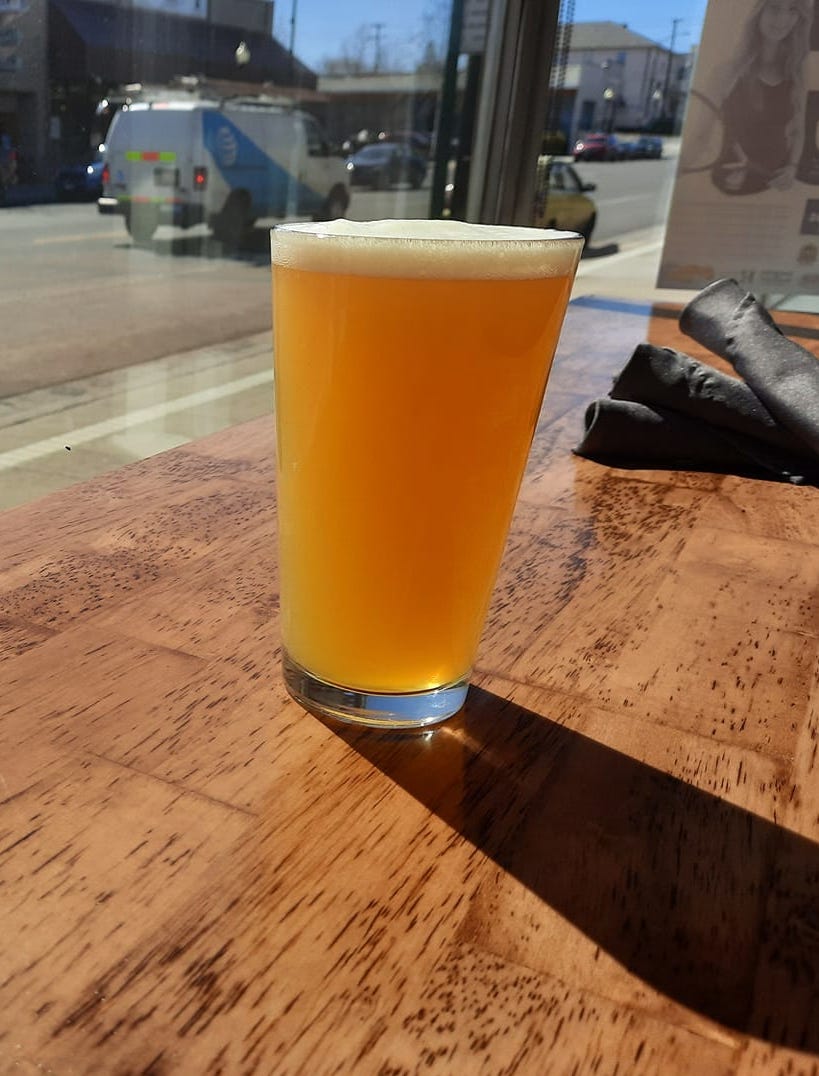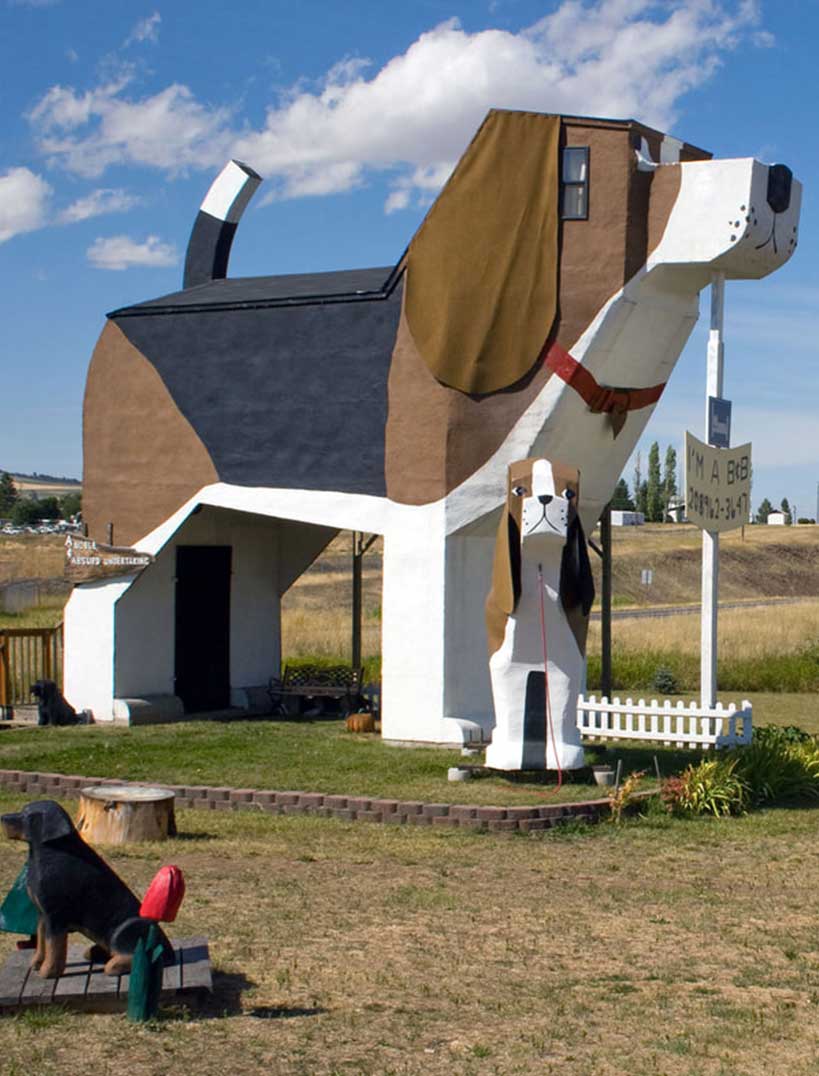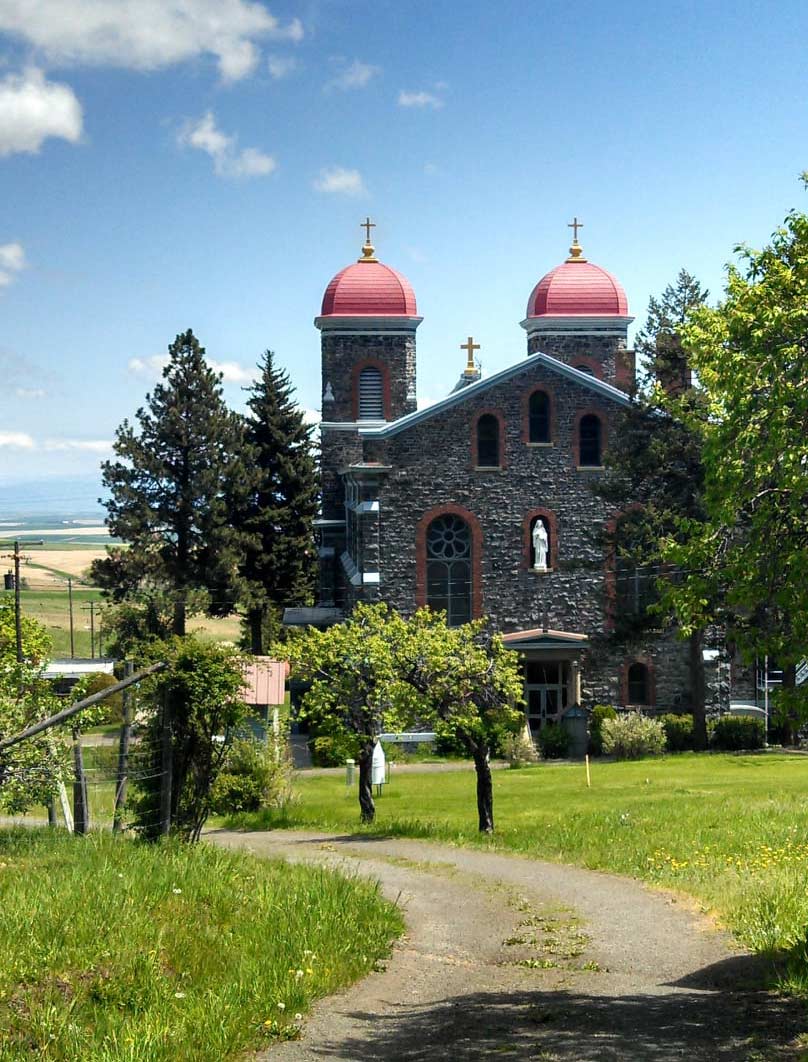 Day 12-14:
At the Wolftrack Brewing Company in Cottonwood, we savor the house-brewed Land of Milk and Honey, and Three Mile Brew Pub in Grangeville has a Blueberry Cream Ale that's to die for. A visit to the Monastery at St. Gertrude includes incredible architecture and a peaceful reflection. Before heading back to Cottonwood, we make a stop at Clearwater Brewing Company & Taproom. Featuring beers, ale and ciders from all over the western U. S., the options are endless. They have everything from nitro stout to IPA, African amber ale and pineapple cider, a few wines and even huckleberry Mountain Dew and huckleberry Pepsi. We settle in for the night at one of the most unique places we've stayed— the Dog Bark Park Inn—where you sleep inside the world's biggest Beagle!
With two weeks full of adventure, delicious brews and good eats under our belts, we leave the towns of Kendrick, Elk River and Ferdinand for next year. Because after all, who's going to turn down an annual brewery crawl vacay?